One in four home insurance policies do not provide any cover for students living away from home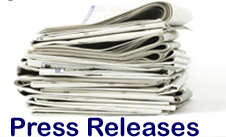 8th September 2008
• Around 350,000 new UK-resident undergraduates(1) are admitted to universities each year
• Over 400,000 households in England and Wales have students living away from home(2)
• Parents with Sainsbury's Home Insurance can extend their policies to cover their children at university

New analysis from Sainsbury's Home Insurance reveals that one in four (25%) home insurance policies do not cover the possessions of the household's students who are living away from home(3). With the number of accepted applicants to UK universities last year having increased by 10% since 2003 (1), there are an estimated 430,000 households in England and Wales who have students currently studying away from home.
The research also reveals considerable disparity amongst level of cover provided by those policies who cover students living away from home, with one in three (34%) of standard policies capping their cover at £3,750 or less. The analysis also highlighted that 11 home insurance policies cap claims relating to students belongings at a derisory £1,000 or less. Sainsbury's Home Insurance provides up to £5,000 cover for students of the household who are living away from home(4).
University students are one of the most vulnerable targets for crime, with one in three students falling victim to some sort of crime each year(4). Unsurprisingly burglary is amongst the most common type of crime, as student homes generally contain duplicate numbers of expensive consumer goods, which provide rich pickings for any burglar. Student digs are also often left unoccupied for long periods of the day, which makes them more exposed to opportunistic break-ins.
The value of the average student's belongings can run into thousands of pounds, when taking into account possessions such as laptops, computers, iPods, DVD players, digital cameras, TVs and hi-fis, mobile phones, jewellery, sports equipment, course textbooks and bicycles.
Neil Laird, Sainsbury's Home Insurance Manager, commented: "Unfortunately students are frequent targets for crime so it really is essential that they make sure they have the appropriate cover in place before they go off to college or university. The average student will have possessions that would cost thousands of pounds to replace if they were burgled, which the vast majority of students just could not afford to do.
"Before splashing out on insurance, students should check their parents' household contents insurance policy to see if it provides cover whilst they're studying away from the family home, and also to check that this cover will be adequate should they need to make a claim. Although it may be tempting to forgo insurance on top of all the other expenses that go with being a student, once you've totted up all the possessions you'll be taking, it becomes very obvious that it's something that cannot be ignored."
As well as reviewing their home contents insurance needs, Sainsbury's Finance says students should also take steps to reduce their chances of becoming a victim of a burglary, and offers the following advice:
• Make sure that windows and doors are properly locked when you go out
• Ensure that all locks are adequate
• If in shared accommodation, make sure that you have a lock for your room and use it when you go out
• Mark your name and address on your belongings with an ultraviolet pen because if they are stolen and recovered by the Police, they should be able to return them to you
• It's sensible to mark your property with the initials of your university (e.g. NU - Nottingham University) and your student ID number - this makes it harder for a burglar to sell stolen goods and can help the police to return items to you
Notes about this Sainsburys Bank Press Release
Notes to Editors
(1) UCAS data http://www.ucas.com/he_staff/stat_services1/stats_online/data_tables/abusregresidence/
(2) Office of National Statistics http://www.statistics.gov.uk/STATBASE/Expodata/Spreadsheets/D7519.xls
(3) Defaqto commissioned by Sainsburys Bank August 2008
(4) Home Office http://www.homeoffice.gov.uk/crime-victims/how-you-can-prevent-crime/student-safety/
Source : Sainsbury's Bank
See Also:
NatWest Student Living Index 2008
Student accommodation costs an average of £75 a week - Halifax Reseach
Don't forget your student insurance – Parents must make sure they arrange cover
---
Looking for Insurance for Students? Click On logo
---
SEE ALSO OTHER SAINSBURY'S BANK INSURANCE PRESS RELEASES ON THIS SITE:
May 2009: 3.8 million pet cats and dogs have gone missing in the last five years
April 2009: Insurance cut backs put Brits at risk
September 2008: One in four home insurance policies do not provide any cover for students living away from home
July 2008: Sainsbury's Home Insurance warns cyclists to be vigilant at home as well as out and about
July 2008: Research released from Sainsbury's Car Insurance highlights dangers of bad driving habits
June 2008: Nearly seven million people have never been on holiday outside of the UK as many as 15% of British adults – some 6.96 million people – have never been on holiday abroad. Sainsbury's Travel Insurance
June 2008: Motorists warned to check they are fully covered before clocking up the miles abroad
May 2008: New findings highlight concerning pet insurance misconceptions
May 2008: One in 10 UK adults has no home contents insurance
April 2008: One million people believe their pet dogs or cats have been stolen
---
Please note, all details on any of the Insurance industry Press Releases displayed on this site are provided by insurance companies, organisations, Government departments and media and jml Property Services does not take any responsibility for their content or accuracy.
---
Return to Fact Files & Information Index