jml Insurance can now offer Boat insurance on line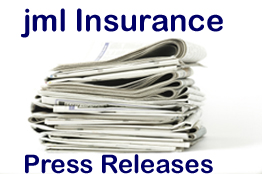 Released 8th November 2007
Summary: jml Insurance have now branched out to include boat insurance in their portfolio of products offered to consumers. They are selling on line insurance for leisure boats offered by Noble Marine Insurance brokers.
---
jml insurance are now working with Noble Marine Insurance for the online sales of their boat insurance products. Noble Marine are specialist insurance brokers providing boat insurance for most types of pleasure craft.
Boats covered for insurance include dinghies yachts, motor boats, speed boats, RIB- inflatables, jet skis, narrow boats, sailboards and rowing boats
A spokesperson for jml insurance said "We are delighted to be able to advertise their products. Boating has become very popular worldwide and you are able to find marinas around most coastlines and even on wide rivers full of exciting craft. The fact that Noble Marine doesn't just cater for expensive boats is most important. Whether a client owns a yacht a jet ski or a wooden rowing boat they are equally well looked after."
Noble Marine are based in Newark, Nottinghamshire and are authorised and regulated by the Financial Services Authority (FSA) and are members of the British Insurance Brokers Association (BIBA). Noble Marine concentrates solely on insurance for leisure boats and other marine craft, and do not offer cover for commercial risks.
jml insurance started selling non standard insurance products like landlord and tenant insurance and car hire excess insurance in 2002. The site run by jml Property Services launched a brand new site jml-insurance.co.uk earlier this year and has branched out into a wider selection of products including popular products for property owners and car owners.
The move into the big leisure business of boats is a natural progression to provide the consumer with a wide range of products at their finger tips on line.
Ends....
---
Company Information
jml Insurance.co.uk is part of jml Property Services, the trading name of Jeffrey Milner Ltd. The company is an UK based company that was established in 1979. jml insurance acts as an introducer for insurance companies selling property insurance including landlord and tenant rental products, pet insurance like Animal Friends Insurance, wedding insurance, motor insurance, car hire excess insurance, travel insurance and non standard insurance products. They also operate jmlvillas.com an online marketing service for owners of holiday home property to advertise and are part of the jml Group that includes jml Training and Consultancy.
© jml Property Services November 2007
---
Looking for Boat Insurance?
Click on an Image below
---

Back to jml Insurance.co.uk Press Releases