Welcome to the jml Insurance Services web site - successfully promoting online insurance products for years from carefully selected insurance company advertisers
SHOP ON LINE FOR YOUR INSURANCE TODAY......SELECT FROM THE EXTENSIVE MENU ON THE LEFT
We are not a comparison site, purely an advertising service. You search for the type of insurance product you require from the menu on the left and then follow an individual link to an insurance provider and make all arrangements direct with them.
There are NON STANDARD insurance products - car hire excess, van hire excess, motor home hire excess insurance, Landlord and Tenant rental insurance products, Overseas & UK holiday home property commercial products for Shop and Retail, Office, Tradesmen and Surgery, Clinic underpinned property, flood damaged property insurance, Ex Offenders, insurance for Northern Ireland Residents and more...
There is also offer a great selection of STANDARD insurance products like Motor - Pedal cycles and motor bike insurance - Travel - Property - Pet - Wedding - Health Insurance
Whether you are renting a car, running a business, insuring your home or car, are a student or going on holiday or thinking about getting married or letting a property there is plenty to choose from being advertised here.
There are property policies for holiday home owners in the UK and mainland Europe, main residence and rental property insurance, worldwide travel cover and your pets are catered for as well.
You make your arrangements online direct with the insurance company and deal with them direct - saving money.
We also have a lot of useful information guides and fact files about the Insurance Industry
---

We've selected Quotezone to provide a fast way to get the best offer on your insurance. Fill in your details just ONCE in this easy form and the system will do the rest - gathering and comparing personal insurance quotes from lots of different brokers.
You're in safe hands because Quotezone deals only with trustworthy FSA-registered insurers, including the big-name providers like Swinton, Kwik-Fit, Quinn Direct and Swiftcover! Quotezone saves you a lot of time and money.
They also offer: Caravan Insurance - Campervan Insurance - Motorhome Insurance - Life Insurance - Home Insurance - Pet insurance - Travel Insurance - Motor Fleet Insurance - Private Medical Insurance - Landlord Insurance - Pub Insurance - Taxi Insurance
---
Started at University or College? Don't forget your insurance
---
Planning a spring / summer holiday or Weekend break? .... DON'T FORGET YOUR TRAVEL INSURANCE -
Holiday delayed?
Missed departure?
Lost your passport?
Personal money stolen?
Damaged your ski equipment?
Personal Accident?
Abandon your holiday before you leave the UK
Catastrophe — fire, flood, earthquake or storm
Medical Emergency — Hospital — Emergency Dental Treatment
Legal Advice
Mugging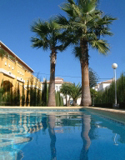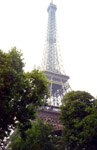 ---

Renting a car for the weekend, or a short or long holiday?
Have you thought about taking out an Annual Car hire excess Insurance — this will save you a lot of money if you rent cars often.

---
Looking for Competitive Car Rental? (they also hire out Motorhomes and Vans and celebrated their 25th birthday in 2012)
Weekend break — Holiday — Bank Holiday - Have you tried holiday autos? Over 4,000 locations Worldwide
Make sure you book early
---
Is your holiday home insured?
Holiday home insurance written in English (or main residence ) in domestic property in France, Spain, Portugal, Greece, Italy, Ireland, Germany, Belguim, Holland, Denmark, Sweden, Malta, Cyprus and many other countries

---
Do you own a boat? Looking for insurance?
---
Getting married this year or next year?
— Have you thought about taking out wedding insurance? The average wedding now costs over £21,000 - a major financial commitment - If the unthinkable should happen, most couples would find it difficult to afford the cost of cancelling their wedding or civil partnership and paying for it all over again....
---
Flooding in the UK? Be prepared it is still happening - it might be dry today, but all change tomorrow...after the weather we have experienced throughout 2012 and a similar pattern has gone into 2013

Flood Insurance - Questions and Answers | Hot tips for cold weather from Thames Water
---
Want to let your Holiday home in 2010?- Make sure in these uncertain times of high financial costs that you have a high occupancy rate. Advertise it for only £12.50 per year (Including VAT) - CREDIT CRUNCH RATES at
the low cost villa advertising service

---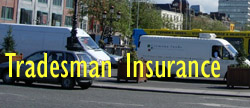 Tradesman insurance....from Abseiling Contractors (HIGH RISK) to Window Cleaning you will need specialist Insurance...

---
IN THE NEWS....
December 2013: Questor Insurance's To 10 Holiday Tips
November 2013: Staysure Insurance Urges all Travellers to Declare Pre-existing Medical Conditions to their Insurer
November 2013: Let us take care of your non-standard properties says Rentguard Insurance
November 2013: Staysure Insurance to recruit 33 more employees
October 2013: Staysure Insurance has appointed Julie Gledhill as Chief Financial Officer
October 2013: Latest HomeLet Insurance Rental Index shows average rent is £571 in Northern Ireland
October 2013: More Car Hire Excess Insurance Confusion
October 2013: Business in the Community's Ban the Box campaign endorsed by Unlock Charity
October 2013: Hire Cars Costing Around 100% More Again With Extras at the Car Rental Desk
October 2013: Questor Insurance comments on research which reveals travellers' most common car hire concerns
October 2013: Great choice of holiday home insurance products now available at the jml insurance and Irishpropertyinsurance sites
October 2013: Questor Insurance comments on Consumers receiving £187 million a day in insurance payouts

October 2013: Four van hire excess insurance companies now being promoted on line with jml Insurance
September 2013: Martin Totty has been appointed CEO of the Barbon Insurance Group

September 2013: Unrecorded Damage Found by One in Three Who Have Hired a Car for Business

September 2013: It is Carbon Monoxide Awareness Week 2013
September 2013: Flood Insurance deal reached last month
September 2013: Rentguard Insurance will cover Bedsits and HMOs now
September 2013: Staysure Insurance named the winner of the Customer Service Award at the UK Broker Awards 2013
September 2013: Amlin UK has joined Rentguard's Commercial Insurance providers

September 2013: Dancing holidays outlined by Questor Insurance

August 2013: Worldwideinsure.com mentioned in Mail on Sunday

August 2013: Questor Insurance comments about the most expensive destinations for car hire being revealed

August 2013: Worldwide Insure listed as one of the cheapest providers of car hire excess

August 2013: Holiday hotshots photo competition launched by Questor Insurance
August 2013: New research by the Post Office has found very high insurance excess charges for car hire

August 2013: Dutch and Spanish car hire excess insurance sites launched by Halo Insurance
July 2013: Rentguard Insurance is one of the leading providers for buy-to-let landlord insurance companies

July 2013: New golf travel insurance policy launched by Questor Insurance Services

July 2013: Car Rental companies are charging on average almost five times more than online insurance providers

July 2013: Research Shows that One in Five People Found Unrecorded Damage on a Hire Car
July 2013: Taking a gap year? Questor Insurance reveals 5 ways to save on the cost of your gap year.
July 2013: Questor Insurance comments on Drivers facing £500 in car hire extras
June 2013: Speen Festival 2013 is being sponsored by jml Insurance
June 2013: Questor Insurance looks at figures which reveal that UK motorists are set to see a sharp rise in petrol costs across Europe this year
June 2013: Holiday Autos is now to become part of CarTrawler
June 2013: German insurance company pays the price for recent flooding
June 2013: 'Be Holiday Savvy' campaign launched by Questor Insurance
June 2013: Specialist minibus hire insurance page is now offering increased product range
June 2013: Minibus Excess Insurance has been launched by Questor Insurance
June 2013: Protect Your Bubble Announces Its Summer "OOPS" Contest - USA
June 2013: London Taxi Advertising launch taxi ad campaign for Insurance4carhire.com
May 2013: carhireexcess.com to advertise on SKY News

April 2013:
insurance4carrental.com car hire excess insurance website is now in Fifth year
April 2013: Overseas Holiday Home Property Insurance written in English is attracting a lot of interest
March 2013: icarhireinsurance points out possible extra car hire charges over Easter 2013

March 2013: Blue Insurances is a winner at the Deloitte Best Managed Companies Awards 2013

February 2013: Another insurance company enters the car hire excess insurance business

February 2013: insurance4carhire has lowered some of it's prices today

February 2013: Blue Insurances to create six new positions

February 2013: Rent a car, rent a surprise says euronews report

February 2013: Winter Weather Travel Insurance Checklist - For Cover You Can Rely On

February 2013: Irish Property Owners Association accuses the Government of "taxsault" or assault by taxation

February 2013: Landlords are playing Russian roulette with property insurance according to report
February 2013: Get the most out of your travel insurance cover says Staysure Insurance
January 2013: Holiday Home and second home property insurance written in English is a must for those with language difficulties
January 2013: Latest HomeLet Rental Index is out & average UK rental prices increase by 4.7%
January 2013: Danger of Wood burning Stoves in the news

January 2013: Rising kidnap risk - are you insured for your travels?
January 2013: Car hire excess insurance discounts continue throughout 2013
Insurance Press Releases & News before January 2013 - Click Here
---
Full index Press Releases from the insurance industry 2010
Full index of Press Releases from the insurance industry 2009
Full index of Press Releases from the insurance industry 2008
Full index of Press Releases from jml-insurance
Media Coverage - jml Insurance
---
To find out more about Insurance Companies - Click Here
& Insurance Industry Terms - Click Here
jml Group Blogs sites — add your comments to the appropriate site here:

Find us on twitter:

Find us on facebook:
jml Training
---