Welcome to the jml Insurance Services web site - successfully promoting online insurance products for years from carefully selected insurance company advertisers
Shop on line for your insurance today, simply select from the menu on the left or use our search facility top right....
We are not a comparison site, purely an advertising service. You search for the type of insurance product you require from the menu on the left and then follow an individual link to an insurance provider and make all arrangements direct with them.
Whether you are renting a car, running a business, insuring your home or car, are a student or going on holiday or thinking about getting married or letting a property there is plenty to choose from being advertised here.
There are property policies for holiday home owners in the UK and mainland Europe, main residence and rental property insurance, worldwide travel cover and your pets are catered for as well.
You make your arrangements online direct with the insurance company and deal with them direct - saving money.
We also have a lot of useful information guides and fact files about the Insurance Industry
---

We've selected Quotezone to provide a fast way to get the best offer on your insurance. Fill in your details just ONCE in this easy form and the system will do the rest - gathering and comparing personal insurance quotes from lots of different brokers.
You're in safe hands because Quotezone deals only with trustworthy FCA-registered insurers, including the big-name providers like Swinton, Kwik-Fit, Quinn Direct and Swiftcover! Quotezone saves you a lot of time and money.
They also offer: Caravan Insurance - Campervan Insurance - Motorhome Insurance - Life Insurance - Home Insurance - Pet insurance - Travel Insurance - Motor Fleet Insurance - Private Medical Insurance - Landlord Insurance - Pub Insurance - Taxi Insurance
---
At University or College? Don't forget your insurance

---
Planning a Winter / spring / summer holiday or Weekend break? .... DON'T FORGET YOUR TRAVEL INSURANCE -
Holiday delayed?
Missed departure?
Lost your passport?
Personal money stolen?
Damaged your ski equipment?
Personal Accident?
Abandon your holiday before you leave the UK
Catastrophe — fire, flood, earthquake or storm
Medical Emergency — Hospital — Emergency Dental Treatment
Legal Advice
Mugging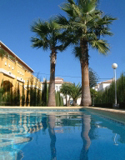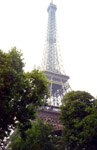 ---

Renting a car for the weekend, or a short or long holiday?
Have you thought about taking out an Annual Car hire excess Insurance — this will save you a lot of money if you rent cars often.



---
Looking for Competitive Car Rental?
Weekend break — Holiday — Bank Holiday
Make sure you book early
---
Is your holiday home insured?
Holiday home insurance written in English (or main residence ) in domestic property in France, Spain, Portugal, Greece, Italy, Ireland, Germany, Belguim, Holland, Denmark, Sweden, Malta, Cyprus and many other countries

---
Do you own a boat? Looking for insurance?
---
Getting married this year or next year?
— Have you thought about taking out wedding insurance? The average wedding now costs over £21,000 - a major financial commitment - If the unthinkable should happen, most couples would find it difficult to afford the cost of cancelling their wedding or civil partnership and paying for it all over again....
---
Want to let your Holiday home in 2015?-
Make sure in these uncertain times of high financial costs that you have a high occupancy rate. Advertise it for only £12.50 per year (Including VAT) at
the low cost villa advertising service

---
---
IN THE NEWS and on our blogs....
December 2015: Have you bought your Christmas & New Year break car hire excess insurance yet?
August 2015: A great choice of car hire excess and travel insurance companies at jml insurance sites
August 2015: jml Insurance is supporting Speen Festival 2015
May 2015: Intasure is appointed by BIBA as Holiday Homes scheme provider
May 2015: Car Hire Confusion over new Driving Licence Rules - What does it mean for You?
April 2015: Two major insurance companies now promoting gadget insurance at jml Insurance websites
March 2015: Staysure insurance to create up to 100 jobs in Coventry
March 2015: Should I buy car hire excess insurance? asks The Daily Telegraph
March 2015: Steer clear of car hire rip-offs on holiday says a report in The Guardian
March 2015: Portuguese Car Hire Tax Rules
February 2015: Avoid being a victim of car hire charges says Express article
February 2015: Family Home or Investment opportunity for Sale in Grace Park Terrace, Drumcondra, Dublin 9, Ireland
February 2015: Discounts available on various insurance products at jml Insurance websites
December 2014: £175,000 of sales generated by jml Insurance sites for insurance4carhire
December 2014 Don't forget to buy your Travel and Car hire excess for a Christmas or New Year break
October 2014 Bonfire night is just around the corner make sure your Property insurance is up to date
August 2014 Holiday Home Insurance for Irish Property Owners
August 2014: Seventy is a very young age to no longer be covered for Travel Insurance
July 2014: Seasonal holiday tips from Economy Car Hire and Staysure Insurance
July 2014: Wedding Insurance.ie and carhireexcess insurance mentioned in Independent.ie report
July 2014: Blue Insurances is working with Transport Media on the London Underground
June 2014: There is still a great choice of car hire excess insurance companies at jml insurance sites
May 2014: Car hire comparison website PR says Having inadequate car hire insurance could cost holidaymakers up to €2000
May 2014: Criminal Convictions and the effect on Insurance
May 2014: Tips for renting a car this holiday season from The European Consumer Centre Ireland
April 2014: Property insurance written in English for homeowners in non-English speaking countries makes sense
April 2014: Lambretta - Scooter - Motorbike Insurance
April 2014: Real Storage Wars on BBC TV more people will be hiring vans
April 2014: One thousand euro fine for driving whilst using a mobile phone in Ireland
April 2014: Yet another warning over car hire excess charges
April 2014: Economy Car Hire comes out on top again in new Which? survey
April 2014: Don't Shell Out More Than You Should on Easter 2014 Car Hire says iCarhireinsurance.com
April 2014: Get eggscellent car hire deals this Easter from Economy Car Hire
April 2014: Have you got your Easter 14 Travel and car hire excess insurance sorted yet?
April 2014: HomeLet Insurance survey finds UK rents see largest increase since March 2011
April 2014: Rent caps are still high on Government agenda
April 2014: Staysure Insurance Easter 2014 update
April 2014: Get away this Easter says Holiday Autos Car hire
April 2014: Beware of hidden extras says Economy Car Hire on the 1st April
March 2014: Bits and Pieces from Rentguard Insurance March 14 Property Eye
February 2014: Economy Car Hire warn of common travel scams to be aware of
February 2014: Which? survey reveals the best and worst car hire companies
February 2014: iCarhireinsurance ski research mentioned in Mail on Sunday yesterday
February 2014: Extra Protection for Holiday Home Owners
January 2014: Floods and flood in rented property
January 2014: The co-founder of Irish insurance company Blue Insurances has bought out his business partner
January 2014: Holiday homes insurance written in English at jml insurance sites makes great sense
January 2014: Car hire excess insurance discounts continue in 2014
December 2013: Rentguard Insurance News - December 2013
December 2013: UK rents at lowest amount since May 2013 according to latest HomeLet Insurance Rental Index
December 2013: There is still time to arrange car hire excess insurance & travel insurance for Christmas & New Year holidays
December 2013: Rents in Dublin are rising at the fastest rate since second half of 2007
December 2013: Skiers Could Pay £400 for Car Hire, Then Another £400 When They Pick the Car Up
December 2013: Questor Insurance's To 10 Holiday Tips
Insurance Press Releases & News before December 2013 - Click Here
---
Full index Press Releases from the insurance industry 2010
Full index of Press Releases from the insurance industry 2009
Full index of Press Releases from the insurance industry 2008
Full index of Press Releases from jml-insurance
Media Coverage - jml Insurance
---
To find out more about Insurance Companies - Click Here
& Insurance Industry Terms - Click Here
jml Group Blogs sites — add your comments to the appropriate site here:

Find us on twitter:

Find us on facebook:
jml Training
---