After the summer flooding difficulties ahead for owners of properties in areas at risk to flooding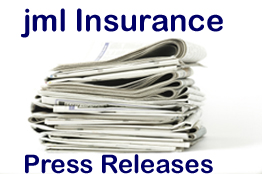 15th October 2007 - For Immediate Release
It was reported in the national press on the 11th October that Prime Minister Gordon Brown faced a row with insurers over threats to leave many households without insurance as a result of failure of the Government to invest more public money in flood defences.
The ABI (Association of British Insurers) had issued a statement on Tuesday 9th October saying, "Government spending for the next three years is less than we were asking for, even before the floods. It does not begin to address the major issues, including drainage, which were highlighted this summer. The Government will have to increase spending substantially as needs are identified by the Pitt review team."
"Today's announcement of the next three years' spending on flood defences shows that the Government has completely failed to grasp the importance of improving Britain's flood defences in the wake of the devastating floods across the UK."
This followed The Chancellor of the Exchequer Alistair Darling announcing that spending between 2008-2009 and 2010-2011 would total £2.15bn - an increase of £800 million.
Prime Minister Gordon Brown told MPs that that there were very small differences with the insurance industry and that the Government was doing everything it could to improve flood defences. The Government has acknowledged that it will take some years for these flood defence improvements to be put in place.
The former Home Secretary, David Blunkett attacked the insurance industry during Wednesday 10th October Prime Minister's Questions by saying "It will lead people to conclude that the industry wishes to remove any commercial risk to their own profits and place that risk instead on current and future policy holders"
jml insurance.co.uk works the Delite Insurance Agency from Kent. Neil Cook of Delite Insurance has commented on the press coverage. "whilst there is general panic and confusion being mentioned in the press about the government and insurers concerns we are able to give each property due consideration and will often provide flood cover where others cannot" Further information can be found at www.jml-insurance.co.uk
Ends....
________________________________________________________________
Information about jml Property Services and jml-insurance.co.uk
jml Insurance.co.uk is part of jml Property Services, the trading name of Jeffrey Milner Ltd. The company is an UK based company that was established in 1979. jml started selling insurance products in 2002 to tie in with their holiday homes advertising website jmlvillas.com. Initially using jml-property-insurance.co.uk the new user friendly jml-insurance.co.uk was introduced in May 2007.
jml insurance.co.uk specialises in non standard insurance like car hire excess insurance, overseas property insurance, landlord and tenant rental insurance, insurance for ex offenders, gravestone memorial insurance, kidnap and ransom travel insurance, Business Maternity Insurance, taxi insurance and a lot more including standard products like, motor, property, accident, pet, travel and wedding insurance.
© jml Property Services October 2007
SEE ALSO: June 2008: Public demand more action to reduce flooding - opinion research published by the ABI
Back to jml Insurance.co.uk Press Releases
---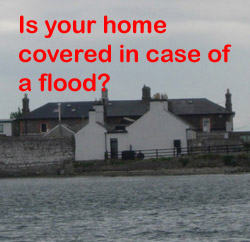 Can you get insurance for a flood damaged property? Delite Insurance Agency's underwriter will consider properties that have been flooded and offer cover were the existing insurer wont!

---