The Irish Insurance Federation (IIF) is the representative body for insurance companies in Ireland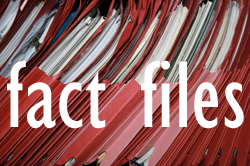 Represents 62 member companies, which employ over 14,000 people
The Irish Insurance Federation (IIF) was founded in 1986, and is the representative body for insurance companies in Ireland. The 62 member companies, that employ over 14,000 people includes insurers serving both the domestic market and writing business in overseas markets from a base in Ireland. Collectively, IIF members write over 95% of all life and non-life insurance business in Ireland.
The member companies include:
Allianz Corporate Ireland plc, Anglo Irish Assurance Co. Ltd, AXA Ireland Ltd, Bank of Ireland Life
(Including New Ireland Assurance), Canada Life Assurance (Ireland) Limited, DAS Legal Expenses Insurance Co Ltd, Eagle Star European Life Assurance Company Ltd, Halifax Insurance Ireland Ltd, Hibernian Group Plc, HSBC Life (Europe) Ltd, Irish Life, Prudential International Assurance plc, Quinn-direct Insurance Limited, Quinn Life-direct Limited, Quinn Healthcare (formally BUPA Ireland), Royal & SunAlliance, Skandia Life Ireland Limited, Standard Life, VHI Healthcare. (Information supplied by Irish Insurance Federation October 07)
As the voice of insurance companies in Ireland, IIF's key functions include:
Representing its members' interests to Government, state agencies, regulatory bodies; public representatives; other interest groups, the media and the general public;

Representing the position of members at a European level, particularly via the Comite Europeen des Assurances, the Euorpean association for national insurance company representative bodies;

Keeping members abreast of relevant policy and regulatory developments and providing a forum for member debate and policy formulation on such issues;

Providing information and increasing understanding of insurance among Government, the wider policy-making community and the general public.
They are based at 39 Molesworth Street, Dublin 2.
(Information supplied by Irish Insurance Federation October 07)
More Information at IIF Website
See also:
Insurers Pay over €220 million in Claims from December Freeze in Ireland - April 2011
Irish Financial Services Regulatory Authority - IFSRA
IIF Highlights Impact of Downturn on Insurance Sector - Ireland - May 2009
Insurance rates at 25-year low but reform benefits fully absorbed - Irish Insurance Federation - May 2008
40 % Increase in Fraud Cases in first week of Anti-Fraud Campaign Irish Insurance Federation Press Release - October 2008
The Association of British Insurers - ABI
British Insurance Brokers' Association - BIBA
The Chartered Insurance Institute - CII
---
Return to Fact Files & Information Index