Six Questor Insurance products are now being advertised on the JML Insurance sites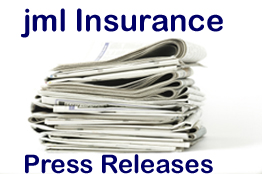 30th July 2012

Summary information:
Specialist insurance promotion sites are now marketing six Questor Insurance Services products, ranging from Car hire excess insurance to Travel and Car Club excess.
In 2008 jml Insurance started marketing Questor's car hire excess insurance products and this has been so successful that over the past two years consumers can benefit from 10 per cent discounts provided they purchase via dedicated links on the JML sites. This great offer is running till the end of 2012.
The Questor Motorhome hire excess insurance product was added to the sites in July 2010.
Questor also have an additional range of insurance products that have just been added to the JML Insurance group sites.
Car Club Excess Insurance from Questor Insurance - with so many individuals who live in cities now not owing a car as they only require one for a few hours occasionally, they are turning to car clubs. The questor car club excess insurance product is now available UK based car clubs.
LifeStyle-Lite Excess Insurance - This is a great idea, which means if the consumer buys this life style excess product and then claim on their motor or home or annual travel policies will not have to lose the excess on the claim. This costs less than £1 a week.
An alternative to the LifeStyle-Lite Excess Insurance is Motor Excess Insurance. This will cover the excess on the motoring insurance and costs 60 pence a week.
Questor Travel Insurance products - Questor currently offer three types of travel insurance packages -
Standard Travel Insurance - The Questor standard travel insurance is designed for whatever trip the customer is planning like a short break, family holiday, business trip or overseas wedding.
Winter Sports Travel Insurance - A product that includes 24 hour emergency assistance
Three Levels of Cover, Comprehensive benefits and cover, Single Trip or Annual, Ski equipment,
Off-piste skiing and snowboarding.
The final Questor Travel Insurance product is Backpackers Travel Insurance - Great cover for those going on a trip of a lifetime that includes Trips up to 540 days in length, 24 hour emergency assistance and £5,000,000 Medical Expenses Cover.
Three JML Insurance sites are currently promoting Questor Insurance, www.jml-insurance.co.uk , www.jml-property-insurance.co.uk and www.insurance4carrrental.com.
Philip Suter of jml Property Services says "We are very pleased that Questor Insurance is now advertising these additional products on our sites. Questor now has a very comprehensive range for the consumer sot it means if a holiday maker is hiring a car or motorhome they can not only buy their vehicle hire excess from Questor, but also their travel insurance as well and keep their dealing all under one roof"
More information at http://www.insurance4carrental.com/questor.htm
Company Information
jml Insurance is part of jml Property Services, the trading name of Jeffrey Milner Ltd. The company is an UK based company that was established in 1979. jml insurance acts as a web promoter for insurance companies selling property insurance including landlord and tenant rental products via jml-property-insurance.co.uk, pet insurance, wedding insurance, motor insurance via jml.insurance.co.uk, car hire excess insurance, van hire excess insurance and motorhome excess insurance via insurance4carrental.com. Property, holiday home insurance, travel insurance and other insurance products are marketed via irishpropertyinsurance.com for the Irish market. They also operate jmlvillas.com an online marketing service for owners of holiday home property to advertise and are part of the jml Group that includes jml Training and Consultancy
© jml Property Services July 2012
October 2013: Questor Insurance comments on research which reveals travellers' most common car hire concerns
October 2013: Questor Insurance comments on Consumers receiving £187 million a day in insurance payouts

Return to jml Insurance Press Releases