Essential Travel Receives Travolution Award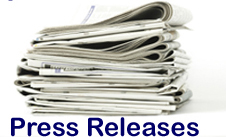 27 October 2009


EssentialTravel has been named 'Best Travel insurance Website' at the prestigious 2009 Travolution Awards.
Held at The Dorchester Hotel, the Awards celebrate achievement in innovation and outstanding strategy within the travel industry.
"We are absolutely thrilled to receive this award," says Philip Jordan, one of Essential Travel's Directors. "We work hard as a team to ensure that our website is user friendly, regularly updated and fun to use."
"To have been recognised by our peers in the industry is a huge honour."
The Awards are judged by an independent panel of experts drawn from the industry. "The judges found that the winner performed extremely well across key tasks such as functionality, clarity of products, and - most importantly - credibility of the services on offer," Travolution announced.
Established since 2001, Essential Travel was also recently named - 'The UK's favourite travel provider' by the Daily Telegraph. They have insured over 2.5 million holidays, as well as offering British travellers priority access to the most sought after UK airport car parks, hotels and lounges. For fully comprehensive Single Trip Travel Insurance, Annual Travel Insurance, Family Travel Insurance and Backpacker Travel Insurance at great prices
Source Essential Travel
More Information About Travolution
Travolution is the UK's leading multi-media brand for the online travel industry, published by the TW Group. Covering the traditional travel market plus the new breed of online players, Travolution provides essential information, commentary, market intelligence and analysis for anyone in, or running an online travel business. It was launched in November 2005, Travolution began life as a bi-monthly magazine but evolved quickly to include a wide range of services and products.
SEE ALSO :
Consumers deceived by price comparison websites warns Essential Travel 70% of travel insurance policies deemed worthless - December 2010
Don't Get Caught In The Gap Year Trap - Essential Travel - September 2010
Essential Travel Receives Travolution Award - October 2009
Holidays End 1 In 10 Friendships - April 2009
Essential Travel.co.uk Protects Channel Island and Travel insurance to be required for Channel Island visitors March 2009
Drunk Skiers Pay The Price - January 2009
Tourists risk card theft - Travel News August 2008
Travel Insurance News - Online Reporting February 2007 - COVER PRICES WILL MAKE ESSENTIAL TRAVELS ANNUALS A BEST SELLER IN 2007
Travel Insurance News myfinances.co.uk March 2007 - Supermarket travel insurance not cheapest
---
Looking for Travel Insurance? Click on Logo
---
Please note, all details on any of the Insurance industry Press Releases displayed on this site are provided by insurance companies, organisations, Government departments and media and jml Property Services does not take any responsibility for their content or accuracy.
---
Return to Press Releases from the insurance industry

---
See also
Insurance Industry Press Releases 2008
Insurance Industry Press Releases 2001 - 2007
Media Coverage - jml Insurance
jml Insurance Independent Insurance Articles
jml villas.com / euro-rentavilla.com Media Coverage
jml Training and Consultancy Press Releases
jml Group Blogs sites — add your comments to the appropriate site:

Find us on twitter: jml Insurance - jmlvillas - jml training - insurance4carrental

Find us on facebook: jml Insurance - jml villas