Drunk Skiers Pay The Price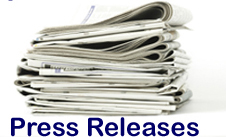 January 2009
Up to 400,000* young Brits risk invalidating their travel insurance by drinking excessively on the slopes this season, warns EssentialTravel.co.uk.
This winter's heavy snowfall, plus deeply discounted ski packages and the perennial lure of the après-ski party scene, means significant numbers of 18 - 28 year olds are booking last minute winter sport breaks across Europe. But EssentialTravel.co.uk is concerned young British skiers and boarders who hit the bars then hit the slopes, don't realise their insurance will not cover them if they are found to be over the limit.
'Snowboarders and skiers generally travel with expensive equipment and realise they risk injury, so - after families - are the group most likely to take out travel insurance' says Stuart Bensusan, Director at leading British insurance specialist EssentialTravel.co.uk, 'But what most fail to realise, is skiing or boarding whilst drunk invalidates their insurance. This means if they have a few drinks then are injured - or injure someone else - on the slopes, it's as good as having no insurance at all."
Recent Foreign Office figures predict that a third of young people will have an alcohol related accident on the slopes this season and as Stuart Bensusan points out: 'Winter sport injuries tend to be serious and very expensive: a broken leg can cost up to £25 000 to treat, an airlift to hospital will set you back around £6,000 and repatriation up to £50,000. If you're drunk on the slopes - you're going to end up badly out of pocket. And there's also the serious issue of liability if you are found to have negligently injured another skier'.
What makes the après-ski culture particularly hazardous is that many winter sports enthusiasts don't realise that alcohol is more intoxicating at high altitudes. It also causes body temperature to drop at an accelerated rate, increasing the likelihood of hypothermia. "We're not saying that people should abstain from drinking altogether' says Stuart, 'But people should take responsibility and know their limits: and if they are over the limit - don't take to the slopes'.
EssentialTravel.co.uk 's Après-ski Safety Tips:
* Based on figures released by the FCO
- ENDS -
About EssentialTravel.co.uk
EssentialTravel.co.uk is the UK's leading independently owned, online travel essential's company, offering competitively priced, fully comprehensive travel insurance, airport car parking and hotels. For further information, travel tips and advice visit www.essentialtravel.co.uk
EssentialTravel.co.uk Limited 21 Ganton Street, London W1F 9BN is Authorised and Regulated by the Financial Services Authority No: 300175 Company Number: 4331342
---
SEE ALSO :
Consumers deceived by price comparison websites warns Essential Travel 70% of travel insurance policies deemed worthless - December 2010
Don't Get Caught In The Gap Year Trap - Essential Travel - September 2010
Essential Travel Receives Travolution Award - October 2009
Holidays End 1 In 10 Friendships - April 2009
Essential Travel.co.uk Protects Channel Island and Travel insurance to be required for Channel Island visitors March 2009
Drunk Skiers Pay The Price - January 2009
Tourists risk card theft - Travel News August 2008
Travel Insurance News - Online Reporting February 2007 - COVER PRICES WILL MAKE ESSENTIAL TRAVELS ANNUALS A BEST SELLER IN 2007
Travel Insurance News myfinances.co.uk March 2007 - Supermarket travel insurance not cheapest
---
Looking for Ski and Winter Sports Travel Insurance? Click on logo
---
Please note, all details on any of the Insurance industry Press Releases displayed on this site are provided by insurance companies, organisations, Government departments and media and jml Property Services does not take any responsibility for their content or accuracy.
---
Return to Fact Files & Information Index
Return to Press Releases from the insurance industry