Irish Government's health insurance risk scheme set aside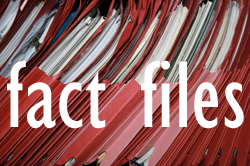 16 July 2008
The Supreme Court has ruled that the Government's risk equalisation scheme for health insurance is based on a wrong interpretation of the law and should be set aside.
The court upheld BUPA's appeal against a High Court decision rejecting its challenge to the scheme. Quinn Insurance welcomed the judgment.
Minister for Health Mary Harney said it was not clear if there is a legal solution to the issues that have arisen following today's judgment.
Ms Harney said it was essential to maintain solidarity between young and old people and she advised subscribers not to panic. The minister said she was seeking legal advice and this would take time. Under the risk equalisation scheme, the VHI was to have received payments of more than €40m from BUPA.
Risk equalisation was intended to compensate the longer-established insurer for the enhanced risk inherent in its customer base of older members.
Risk equalisation between insurance funds is common practice in several European competitive insurance markets.
In December 2006, BUPA announced it would leave the Irish market following a warning that the company would have to pay €161m over the next three years to support VHI.
Statement from Vhi Healthcare re: Supreme Court Decision
July 16th, 2008 - Vhi Healthcare is very disappointed with today's Supreme Court decision which has set aside the decision of Justice McKechnie in the High Court in November 2006. That decision found that Community Rating was in the public interest and that risk equalisation was necessary to support Community Rating.
Commenting on the Supreme Court decision, Mr Jimmy Tolan, Chief Executive, Vhi Healthcare said "We will take time to carefully review this decision. Community Rating has always been central to the Irish health insurance system and risk equalisation is necessary to ensure community rating is implemented. Today's decision may have serious consequences for older and chronically ill members of society and it is our goal to try and ensure that private health insurance can continue to be purchased on acceptable terms by our more medically vulnerable customers."
Vhi Healthcare welcomes European Court Decision on Risk Equalisation
February 12th, 2008 - Vhi Healthcare welcomes the decision of the European Court that the European Commission acted within its powers in facilitating the introduction of Risk Equalisation in Ireland.
In dismissing the Bupa action, the Court declared that "Such a mechanism is a necessary and proportionate means of compensating the insurers required to cover, at the same price, all persons living in Ireland, independently of their state of health, age or sex".
According to Vincent Sheridan, Chief Executive, Vhi Healthcare "The decision of the European Court today to dismiss the Bupa action is very good news for consumers in Ireland since a negative judgement could have meant the end of Community Rating for health insurance in this country. Community Rating has been the basis of health insurance in Ireland for the past 50 years. Indeed the decision will be welcomed right across Europe as evidenced by the involvement of the Dutch Government in the case".
He continued "Today's decision is bad news for those who wish to use Community Rating as a means of generating windfall profits by way of regulatory arbitrage . It also marks another failed attempt by BUPA to destroy Community Rating in Ireland"
Source VHI - Ireland
---
Looking for Private Medical Insurance?
Click on this logo
---
Please note, all details on any of the Insurance industry Press Releases displayed on this site are provided by insurance companies, organisations, Government departments and media and jml Property Services does not take any responsibilty for their content or accuracy.
---
See also:
---
Return to Fact Files & Information Index
Return to Press Releases from the insurance industry