Flooding in the Tewkesbury area again – make sure your property is properly insured.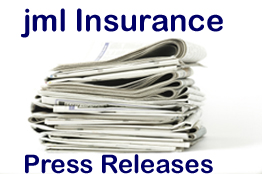 Released 16th January 2008
Summary: Winter Flooding again in the UK and many owners have not even had their property repaired from last summer's floods. It is essential that adequate insurance is maintained.
---
Following last summer's flooding in and around Tewkesbury in Gloucestershire, the water levels from the River Severn were getting to dangerous heights on the 15th January.
Homeowner must ensure they have adequate insurance. Last summer there were more than 1,600 properties that were damaged by flooding in the area. Although other parts of England are currently being affected from Dover to Dorset, the problem for the Tewkssbury area is worse because there are two major rivers the Severn and Avon.
jml Insurance works with the Delite Insurance Agency of Gillingham in Kent and their underwriters will consider properties that have been flooded and offer cover where the existing insurer will not do this!
Neil Cook of Delite advises that if you have a property in an area that is likely to experience flooding "make sure that you keep valuables upstairs if high water are predicted and also move anything else that is fairly portable".
The advice for property owners in areas at risk to flooding to make sure they have adequate insurance also applies to all property owners. January and February can often see bad weather in the UK, apart from heavy rain there is often snow and ice and gale force winds.
"Although people might have overspent at Christmas and the credit card bills are rolling in, one area that should not be forgotten is to pay the insurance premiums" says Neil.
Many insurance companies now let customers spread their payments over a year by credit card or direct debit and if the premium payments are not up to date, the cover will lapse.
jml Insurance is also involved with holiday home insurance both in the UK and in mainland Europe. They are advising clients that if the client has not been to the property over the winter to either employ a local agent or friend or neighbour to check it over from time to time in the winter months.
A slipped tile can let in water that can do a lot of a structural damage.
jml Insurance.co.uk is part of jml Property Services, the trading name of Jeffrey Milner Ltd. The company is an UK based company that was established in 1979. jml started selling insurance products in 2002 to tie in with their holiday homes advertising website jmlvillas.com. Initially using jml-property-insurance.co.uk the new user friendly jml-insurance.co.uk was introduced in May 2007. jml insurance.co.uk specialises in non standard insurance like car hire excess insurance as well as standard.
Ends...
Company Information
jml Insurance.co.uk is part of jml Property Services, the trading name of Jeffrey Milner Ltd. The company is an UK based company that was established in 1979. jml insurance acts as an introducer for insurance companies selling property insurance including landlord and tenant rental products, pet insurance like Animal Friends Insurance, wedding insurance, motor insurance, car hire excess insurance, travel insurance and non standard insurance products. They also operate jmlvillas.com an online marketing service for owners of holiday home property to advertise and are part of the jml Group that includes jml Training and Consultancy.
© jml Property Services January 2008
---

For further information click on a logo below: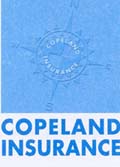 Copeland Overseas Holiday home and Main Residence insurance
Intasure Overseas Holiday home and Main Residence insurance
---
SEE ALSO:
Flash floods hit west of England 29th May 2008
and Public demand more action to reduce flooding - opinion research published by the ABI - June 2008