Lower prices for car hire excess insurance from December 2007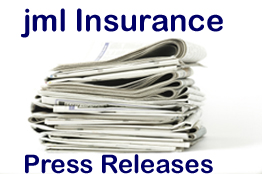 Released 3rd December 2007
Summary: Insurance prices are going down on car hire excess insurance, car key loss insurance and other products at jml Insurance from December 2007. A 5% saving on their range of policies should prove very popular to the consumer.
---
Since 2004 jml insurance has been selling hundreds of car hire excess insurance policies on their web site from
insurance4carhire
and now
jml insurance.co.uk
are very pleased to announce that their products are even better value.
On December first, the cost of the car hire excess policies have been reduced by 5%. The annual European policy was costing £51.45 and has been reduced to £49. This is very good news for consumers said Philip Suter of JML Insurance. "The 5% saving also effect the more expensive products like the Combined CDW/SLI & Excess for North and South America" said Philip.
The car rental excess policies were being underwritten by White Horse Insurance of Ireland and the underwriting has now moved to AIG. AIG is the largest insurer in the world and a lot of people know of them because of their sponsorship of Manchester United football team.
jml Insurance.co.uk also offer other products from the insurance4carhire business. These include emergency travel insurance for holiday home owners who have to get to their home quickly in case of an emergency and Worldwide Car Key Insurance. As car key systems are becoming more and more complicated and costly to replace, the costs of replacing the keys has risen dramatically over the last few years. Anyone taking out one of these policies knowing that the keys to their own car or rented car becomes lost or stolen has peace of mind knowing the replacement costs are covered.
The final product that has been reduced in cost is the Motor Insurance Premium Reduction policy. This product was introduced as a result of the need by many people searching for motor insurance to try and save money on their motor insurance. Motor insurance normally carries an excess so if you the insured person has an accident and has to pay the first £500 for example, this amount will be reimbursed under the terms of the Premium Reduction policy
December is the time when people are planning their holidays, looking at ways of cutting their household budgets and Philip Suter and his team at jml Insurance expect to be very busy introducing these quality products to a wider market.
Ends....
---
jml Insurance.co.uk is part of jml Property Services, the trading name of Jeffrey Milner Ltd. The company is an UK based company that was established in 1979. jml started selling insurance products in 2002 to tie in with their holiday homes advertising website jmlvillas.com. Initially using jml-property-insurance.co.uk the new user friendly jml-insurance.co.uk was introduced in May 2007. jml insurance.co.uk specialises in non standard insurance like car hire excess insurance as well as standard.
© jml Property Services December 2007
---
See also:
Drivers Abroad are stumped by hefty Car Rental Excess costs, but could save £££'s on the holiday budget with an annual policy - April 2008
Confusing car rental jargon, unclear insurance policies and excessive excess – The Big 3 pitfalls that can leave you out of pocket when hiring a car on holiday, warns Insurance4car.com - April 2008
Age no barrier to protection for older drivers – Low cost excess waiver policy helps over 75s stay on the Road - March 2008
Trusting travelers tripped up by Holiday Car Hire pitfalls – Wise up or pay up, says Innsurance4carhire.com - March 2008
Brits set to get stung this Easter with Sky-High excess insurance costs – EU car rental firms cash in on UK drivers with massive excess charges - March 2008
Brits go holiday crazy reckons major survey – but Insurance4carhire.com says watch out for excess car hire charges - March 2008
The Great Excess Insurance rip-off - EU Car Rental firms fleece Brit drivers with massive excess Penalties - February 2008
Towergate Partnership announces the acquisition of Insurance 4 Car Hire Agents Ltd - January 2008
---
For further information click on a logo




---