Sports and Leisure insurance products have just been added to jml insurance coverage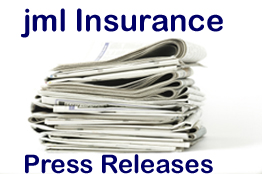 Released 26th November 2007
Summary: jml Insurance has just launched a Sports and Leisure section on their successful web site. The new products are for enthusiasts and operators of Go Karts, Argocats, Hovercraft
---
jml insurance
who specialise on non-standard insurance products on line have introduced a range of products via their associated
Delite Insurance Agency
from Gillingham, Kent
These products are essential to operators of Ice rinks, go-karting events and water sports.
The leisure industry is a growth market says Philip Suter of jml Insurance and it is imperative to make sure that operators and instructors have the appropriate insurance cover.
Delite who have built up an excellent record over the last few years dealing with non standard insurance business have included Sports and Leisure and sell this via jml Insurance.
Go-karts, quad bikes, ATVs, Quad karts and off-road karts are catered for as well as Outdoor Pursuit Centres and Outdoor Pursuits Instructors.
An interesting sport covered is the driving of Argocats. These are amphibious, all terrain 6x6 or 8x8 vehicles that are enjoyed by outdoor enthusiasts who want a bit more than taking their Land Rover off road at the weekend. The vehicles themselves seat up to six passengers, so it important that the operator or individual owner has the correct insurance cover.
Philip Suter of jml Insurance said that his company was very pleased to add a variety of interesting products to the site. There are numerous sites now offering car insurance but not many offering insurance for Argocats, Quad bikes and karts. Since the jml insurance web site was re-launched with a multi product insurance selection earlier in the summer the numbers of visitors are increasing all the time.
Jml Insurance can now cater for a tenant in rented accommodation with property covered by a HomeLet or Endsleigh policy, who takes a couple of holidays a year, rents a car and at the weekend goes Climbing or abseiling. They cover the lot including car hire excess insurance, landlord and tenant insurance, travel insurance and even car hire via Holiday Autos and Irish Car Rentals.
Ends....
---
Company Information
jml Insurance.co.uk is part of jml Property Services, the trading name of Jeffrey Milner Ltd. The company is an UK based company that was established in 1979. jml insurance acts as an introducer for insurance companies selling property insurance including landlord and tenant rental products, pet insurance, wedding insurance, motor insurance, car hire excess insurance, travel insurance and non standard insurance products. They also operate jmlvillas.com an online marketing service for owners of holiday home property to advertise and are part of the jml Group that includes jml Training and Consultancy.
© jml Property Services November 2007
---
See Delite Insurance Highly Commended For Customer Care at Uk Broker Awards
---