Vacant And Underpinned Properties – Make Sure You Get Insurance Cover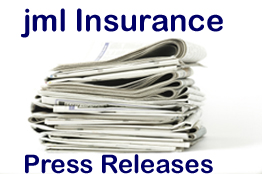 Released 26th November 2007
Summary: Don't leave a vacant or underpinned property without insurance cover advises Delite Insurance Brokers who have over thirty years insurance experience say you will probably need specialist insurance cover.

---
This is the advice from Neil Cook of the Delite Insurance Agency from Gillingham ,Kent . Delite Insurance works with jml-insurance.co.uk who specialise in offering Non standard (and standard) insurance products.

Vacant Property: Neil Cook said "should for any reason your property become empty, such as during refurbishment ( Please do not rely on the contractors cover) or whilst moving homes, perhaps probate or if you are moved away on work DO NOT rely on or expect your normal policy to offer any protection for a cost effective solution with flexibility, you should contact us via www.jml-insurance.co.uk."

Underpinned Property: Neil Cook said "If you can convince your existing insurers to continue cover, or more so when you come to sell the property you may not be aware that the policy will not transfer to a new buyer. The same applies if you are buying an underpinned house.

Without insurance the property is un saleable!!!! We are unique that offer in moments a policy placed with Lloyds of London not is cost effective, accepted by every lender in the land and Most Importantly is guaranteed to transfer to any future buyer. Giving you full peace of mind. Even if you have secured cover after a claim do ask us for a competitive quote".
Neil Cook added that through his experience working with Delite Insurance that he had handled numerous cases were there was a claim in the past and the insurers cannot trace if things went wrong at the point of selling the house.

Further information can be found on these policies and others offered byDelite Insurance Agency at jml insurance - www.jml-insurance.co.uk
Ends....
Company Information
jml Insurance.co.uk is part of jml Property Services, the trading name of Jeffrey Milner Ltd. The company is an UK based company that was established in 1979. jml insurance acts as an introducer for insurance companies selling property insurance including landlord and tenant rental products, pet insurance like Animal Friends Insurance, wedding insurance, motor insurance, car hire excess insurance, travel insurance and non standard insurance products. They also operate jmlvillas.com an online marketing service for owners of holiday home property to advertise and are part of the jml Group that includes jml Training and Consultancy.
© jml Property Services November 2007
See Delite Insurance Highly Commended For Customer Care at Uk Broker Awards
---
Back to jml Insurance.co.uk Press Releases