Delite Insurance receives award at the Annual UK Insurance Broker Awards 2007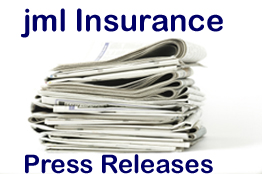 Released 25th October 2007
Summary: Since 1994 the insurance magazine Insurance Age has held an annual awards ceremony. In September Delite Insurance who work with jml-insurance.co.uk were Highly Commended in the Customer Care category.
---
Insurance Age the insurance trade magazine holds an annual awards ceremony for insurance brokers and insurance companies. The event started in 1994 and covers a range of categories including Customer Care. The judges look for evidence of delivery of an excellent level of customer service supported by clear service standards and regular monitoring of performance. In particular the judges look for proof of the impact of a customer care strategy on retention, overall business and client satisfaction.
In July the three short listed candidates for this category were announced. There were AA Insurance Services, Delite Insurance and RK Harrison Insurance Brokers.
Individual awards are sponsored and the Customer Care category was sponsored by Proximo who are positioned at the forefront of the legal expenses market. Proximo offers innovative, bespoke solutions which provide clients with real value and support.
The award ceremony itself took place at The Brewery, Chiswell Street, London on Friday 14 September.
Neil Cook of Delite insurance attended the ceremony, however unfortunately his firm did not win first prize. That went to AA Insurance Services.
It was still good news for Delite Insurance who won an award as "Highly Commended Customer Service provider of the Year". Delite Insurance Agency has been assisting clients with their insurance requirements since 1984. Their highly trained staff have over 30 years experience within the insurance industry. Specializing in the Taxi market initially, Delite now have expertise in all areas of insurance.
Commenting on the award, Philip Suter of jml-insurance.co.uk whose web company helps market Delite's vast selection of Non standard insurance products said. "We are delighted to be working with Delite knowing that they will give excellent service to clients and provide them with first class insurance products"
Neil Cook of Delite said" This is a great honour, after 25 years in the industry and proves than normal brokers can still offer a quality service that the direct insurers cannot completive with. There are many policyholders that do not fit within in the mainstream market, such as those with convictions, or complex or less usual property. I will ensure everyone who needs our expertise will get the best possible service and premium and we at Delite Insurance look forward to receiving your enquiries"
Ends....
---
Information about jml Property Services and jml-insurance.co.uk
jml Insurance.co.uk is part of jml Property Services, the trading name of Jeffrey Milner Ltd. The company is an UK based company that was established in 1979. jml started selling insurance products in 2002 to tie in with their holiday homes advertising website jmlvillas.com. Initially using jml-property-insurance.co.uk the new user friendly jml-insurance.co.uk was introduced in May 2007.
jml insurance acts as an introducer for insurance companies selling property insurance including landlord and tenant rental products, pet insurance, wedding insurance, motor insurance, car hire excess insurance and travel insurance. The company also runs a holiday homes advertising website jmlvillas.com and offers Management training services from jml Training and Consultancy
© jml Property Services October 2007
From February 2009 Neil Cook works for Ember JD Insurance Brokers
SEE ALSO -
jml Insurance.co.uk working Delite Insurance Agency 9 months on - July 2008
---
Back to jml Insurance.co.uk Press Releases