jml Property Services Launches New Insurance Web Site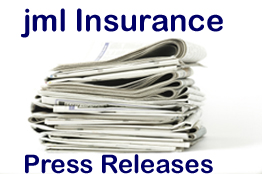 The old jml Property Insurance web site created in 2002 was looking dated, so a brand new easy to use site was added in May 2007 - Source: Philip Suter of jml Property Services
Sep 26, 2007 – In 2002 jml Property Services launched a website designed at the rental market
offering mainly landlord and tenant Rental insurance products - jml-propertyinsurance.co.uk The growing buy to let market in the UK has added greatly the numbers of investment property owners to the insurance market.

The domestic market for everyday household buildings and contents insurance was naturally covered as well.

Other non property products were added including car hire excess insurance and travel products. These also tied in very much with the re-branded euro-rentavilla.com holiday home advertising site that had been re-branded as jmlvillas.com.

Despite a couple of makeovers the site needed bringing up to date and the ability
to sell a much wider selection of products.

With the increasing ownership of overseas holiday properties, overseas property insurance was added in 2006. English speaking clients prefer to have their insurance policy written in their native language and this has proved most popular.

You can now insure your overseas property in most European countries, parts of Africa and Asia including up and coming holiday destinations like Cape Verde. Insurance companies offering policies written in English for second homes will also cover main resident properties as well.

If you actually live in Italy permanently you can insure your home this way via a UK based insurance company.

What happens however to that holiday home when there is an emergency and you have to go there. You could have a fire, break in or flood. You can now take out second home emergency travel insurance.

In May 2007 www.jml-insurance.co.uk went live. It has been specifically
designed to be easy to navigate and now covers a variety of products including car, motor bike, caravan and lost key insurance, insurance for pets, weddings, mobile phones, business insurance and health insurance products.

JMl insurance is continually looking for other products to offer and one product that has proved very popular to date with the new site is Gravestone memorial insurance.


The site is run by former letting agent Philip Suter.
Ends....
________________________________________________________________
Information about jml Property Services and jml-insurance.co.uk
jml Property Services is part of Jeffrey Milner Ltd established in 1979.It is an UK based company and it offers from jml Training - management training services for the corporate and public sector in the UK and Ireland (including diversity training) and Corporate management training services for the south of France and other countries. It sells insurance products on line from jml Insurance (property, motor, travel) and holiday home marketing on line from jml Villas for worldwide holidays.
© jml Property Services September 2007