jml Group generates over £150,000 of sales for insurance4carhire.com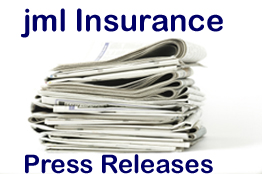 Released 8th October 2012
The specialist jml insurance promotion sites have hit another milestone with record affiliate agent sales of the insurance4carhire.com car hire excess products. Sales have increased dramatically over the last two years despite competition from other car hire excess companies.
One of the award-winning excess car hire insurance company, Insurance4carhire's on line agents has just passed the £150,000 of business generation.

jml Insurance started marketing insurance4carhire car hire excess products back in January 2004 when it was owned by Larry Dale Ursich who had founded it in 2002. Larry sold the business to Towergate in 2007 and jml insurance has been producing affiliate revenue for ich nearly nine years now.
jml Insurance launched it's own specialist online car hire excess marketing website back in February 2009 and the number of companies that have entered this important business has grown significantly. The results are very good with an increase in revenue of £50,000, as in 2010 jml Insurance had passed the £100,000 mark and since then jml Insurance has added many more car hire excess companies to the web sites.
All of the insurance4carhire products are now available through JML at insurance4carrental.com / jml-insurance.co.uk - insuruance4carhire.com, dailyexcess.com, insuremyvanhire.com and insure4.excess.com.
Philip Suter who runs jml Insurance online marketing understands the significant benefits holding an insurance4carhire policy can bring, following his personal experience of being caught out abroad by expensive care hire excess charges ten years ago.
Philip said "I would never risk hiring a car without making sure that I had bought excess insurance from an independent insurance provider like insurance4carhire.com as you save a lot more money on this product than if you had bought it from the car hire operator direct. I always buy an annual policy as well as I usually hire a car more than once a year."
Some insurance4carhire.com products are even better value at the moment if purchased via insurance4carrrental / jml insurance. The Annual Europe 31days is reduced from £49.99 (€68-49) to £40.19 (€55.06) and the Annual Worldwide 31 days is reduced from £65.99 (€68.49 ) to £52.99 (€55.06).
Insurance4carhire.com products are currently only available in the European Economic Area -(Austria, Belgium, Bulgaria, Cyprus, Czech Republic, Denmark, Estonia, Finland, France, Germany, Greece, Hungary, Iceland, Italy, Latvia, Liechtenstein, Lithuania, Luxembourg, Malta, Netherlands, Norway, Poland, Portugal, Republic of Ireland, Romania, Slovakia, Slovenia, Spain, Sweden and the United Kingdom)
More information at http://www.insurance4carrental.com/insurance4carhire.htm or http://www.jml-insurance.co.uk/displayproduct.php?id=22&sec=2
Company Information
jml Insurance is part of jml Property Services, the trading name of Jeffrey Milner Ltd. The company is an UK based company that was established in 1979. jml insurance acts as a web promoter for insurance companies selling property insurance including landlord and tenant rental products via jml-property-insurance.co.uk, pet insurance, wedding insurance, motor insurance via jml.insurance.co.uk, car hire excess insurance, van hire excess insurance and motorhome excess insurance via insurance4carrental.com. Property, holiday home insurance, travel insurance and other insurance products are marketed via irishpropertyinsurance.com for the Irish market. They also operate jmlvillas.com an online marketing service for owners of holiday home property to advertise and are part of the jml Group that includes jml Training and Consultancy
Back to jml Insurance.co.uk Press Releases
---
jml Group Blogs sites

Find us on twitter: jml Insurance - jmlvillas - jml training - insurance4carrental - irishproperty insurance

Find us on facebook: jml Insurance - jml villas - jml Training