Financial Services Authority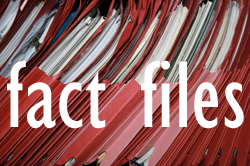 The Financial Services Authority (FSA) is an independent non-governmental body, given statutory powers by the Financial Services and Markets Act 2000. They are a company limited by guarantee and financed by the financial services industry.
The Treasury appoints the FSA Board, which currently consists of a Chairman, a Chief Executive Officer, three Managing Directors, and nine non-executive directors (including a lead non-executive member, the Deputy Chairman). This Board sets our overall policy, but day-to-day decisions and management of the staff are the responsibility of the Executive.
Who they regulate
The FSA's aim is to promote efficient, orderly and fair financial markets and help retail financial service consumers get a fair deal.
The FSA was set up by the UK government. The government is responsible for the overall scope of the FSA's regulatory activities and for its powers.
The FSA regulates most financial services markets, exchanges and firms. It sets the standards that they must meet and can take action against firms if they fail to meet the required standards.
More Information at FSA Website
---

FSA Press Releases on the jml Insurance site
November 2008: FSA concludes its review of insurance comparison websites
July 2008: Liverpool Victoria Banking Services to pay £840,000 fine plus compensation to PPI customers following FSA investigation
July 2008: Liverpool Victoria Banking Services to pay £840,000 fine plus compensation to PPI customers following FSA investigation
July 2008: FSA fines Hastings Insurance Services Ltd (Hastings) £735,000 for not treating customers fairly
June 2008: FSA launches payment protection insurance comparison tables
May 2008: New FSA travel insurance regulation will protect consumers
July 2007: FSA appoints new chief executive
---
See also:
The Association of British Insurers - ABI
British Insurance Brokers' Association - BIBA
The Chartered Insurance Institute - CII
The Financial Ombudsman Service
The Irish Insurance Federation (IIF)
Irish Financial Services Regulatory Authority - IFSRA
---