Quotedesk business insurance now available on jml Insurance sites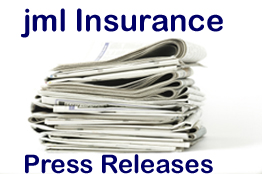 Released 10th August 2010
Quotedesk have developed a wide variety of insurance policies for businesses in the UK from Pubs and bars to office insurance
---
jml Insurance have been promoting Intasure holiday home and main residence insurance products since 2007.
Intasure
is a trading name of Blenheim Park Ltd and the same company has a products called "Quotedesk".
Quotedesk has been developed for the UK business market and covers the following;
Bar, Pub and Club insurance - Contractors insurance - Commercial property insurance - Contract Cleaners insurance - Hotels, Guest House and B&B insurance - Doctors, Vets, Dentist, Health surgery insurance - Take Away insurance, Tradesman insurance - Shopkeepers - Restaurant & Café insurance and Office insurance.
They also provide insurance for Landlords in the UK and owners of Park Homes and Static home insurance policy designed to cover all types of static caravan in The UK & overseas.
Park homes are prefabricated homes built in factories, rather than on site, and then taken to the place where they will be occupied. They are usually transported by trailer over public roads to park home sites which are often in rural areas or high-density developments. The Static home or static caravan industry contributes a significant amount to the UK leisure industry.
Philip Suter of jml Property Services said "we have been promoting the Intasure range of products for a number of years now and no they are very good value for money. People appreciate the fact that if they have a property in France or Greece the Intasure insurance policy is written in English."
"The Quotedesk system looks easy to use and what is more Quotedesk does not make additional charges for debit or credit card payments, or make additional administration charges for mid term adjustments which is very important when you are running a business and have strict budgets to adhere to. They also offer no claims discounts".
Advertising pages have been set up on the two jml Insurance sites at jml-property-insurance.co.uk/Quotedesk.htm and jml-insurance.co.uk/displayproduct.php?id=342&sec=9 The Quotedesk commercial products are not the only commercial products promoted on line. Other insurance providers include Equity & General Insurance, Endsleigh, Rentguard and Devon Direct.
Ends......
Company Information
jml Insurance.co.uk is part of jml Property Services, the trading name of Jeffrey Milner Ltd*. insurance4carrental is a trading name of jml Property Services. jml* is an UK based company that was established in 1979. jml insurance acts as an introducer for insurance companies selling property insurance including landlord and tenant rental products, pet insurance, wedding insurance, including HomeLet, Letsure, Endsleigh and Rentguard landlord and tenant rental products, pet insurance, , Questor and insurance4carhire car hire excess insurance via insurance4carrental.com site and travel insurance products. , travel insurance and non standard insurance products. They also operate jmlvillas.com an online marketing service for owners of holiday home property to advertise and are part of the jml Group that includes jml Training and Consultancy.
© jml Property Services August 2010
Back to jml Insurance.co.uk Press Releases
---
jml Group Blogs sites — add your comments to the appropriate site here:

Find us on twitter: jml Insurance - jmlvillas - jml training - insurance4carrental

Find us on facebook:
jml Insurance
- jml villas - jml Training