HomeLet Landlord's Insurance+ now available via jml insurance websites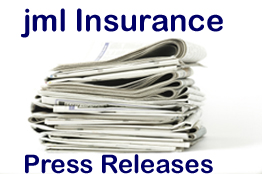 Released 12th December 2009
Summary details of this jml insurance Press Release: jml property insurance.co.uk is now able to promote the most up to date range of Landlord's insurance products on the market to landlords, thanks to their association with HomeLet, the leader in providing specialist risk solutions for the let property market.
After months of development and years in the making HomeLet have launched Landlord's Insurance+ HomeLet, who have been supporting the lettings industry since the birth of buy-to-let, have used their knowledge and expertise to deliver their most comprehensive range of landlord's insurance products to date.
The new product from HomeLet went live on the jml insurance websites on the 10th December.
Landlord's Insurance+ offers a full range of cover including buildings insurance, contents insurance for furnished and unfurnished properties and Prestige Rent Guarantee which covers rental payments and legal expenses for up to 12 months.
Managing Director of HomeLet John Boyle says the product is unlike anything else on the market to date.
"Valuable customer feedback and input from both landlords and letting agents have been key in the development of Landlord's Insurance+," he said. "The launch of this product means letting agents can now offer their landlords an unbeatable level of cover for a highly competitive price.
"In today's uncertain economic climate the lettings market has never been more competitive and being able to provide insurance allows letting agents to diversify their offering whilst ensuring they give their clients the best possible customer service.
Landlord's Insurance+ offers specialist cover that standard household insurance policies won't necessarily provide, such as protection for the loss of rent or re-letting costs following a claim. So, if something serious happens such as a fire or a flood and the tenant needs to move out, lost rent is covered for up to two years or up to £50,000 which enables the landlord to pay their mortgage."
Philip Suter of jml-property-insurance said "We have been a HomeLet agent since 2002 and I was told a couple of months ago that this now product was being developed. When I read the Landlord's Insurance+ Fact sheet, I was very impressed with the insurance cover. Our company has some rental properties and we use HomeLet Landlord's insurance at present, but are seriously thinking of upgrading to Landlord's Insurance+"
This new HomeLet product is easy to arrange on line via a link from the jml-property-insurance.co.uk website here
Ends......
Company Information
jml Insurance.co.uk is part of jml Property Services, the trading name of Jeffrey Milner Ltd*. insurance4carrental is a trading name of jml Property Services. jml* is an UK based company that was established in 1979. jml insurance acts as a web promoter for insurance companies selling property insurance including landlord and tenant rental products, pet insurance, wedding insurance, including HomeLet, Letsure, Endsleigh and Rentguard landlord and tenant rental products, pet insurance, , Questor and insurance4carhire car hire excess insurance via insurance4carrental.com site and travel insurance products. , travel insurance and non standard insurance products. They also operate jmlvillas.com an online marketing service for owners of holiday home property to advertise and are part of the jml Group that includes jml Training and Consultancy.
© jml Property Services December 2009
Back to jml Insurance.co.uk Press Releases
---
jml Group Blogs sites — add your comments to the appropriate site here:

Find us on twitter: jml Insurance - jmlvillas - jml training - insurance4carrental

Find us on facebook: jml Insurance - jml villas