Endsleigh Insurance is offering Travel Insurance for the Three Best Ski Resorts to Book for Winter 2009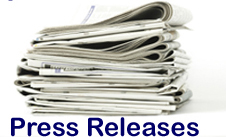 Whether you are looking for an extreme skiing destination, taking the entire family or simply going to learn how to ski, keep reading for some advice on where to go.
If you are thinking about going on a ski holiday this year then continue reading as Endsleigh who provide travel insurance reveals three of the very best Europe has to offer.
Courchevel is a winter holiday destination for the entire family, you can drop the kids off at 9, hit the slopes and be back around 3 to pick them up for the afternoon! Courchevel 1650 is undoubtedly one of the premier skiing destinations in the world as it possesses some of the widest, longest and vitally quietest slopes on the planet!
If you have never learnt to ski, then you should think about going to La Plagne as it is one of the best places in Europe to learn. This is mostly because of the great open snow-fields (which are huge) and the powder bowls that are so close you don't even have to hike to get there!
For more experienced skiers, or just plain adrenalin junkies (in other words travel insurance providers' nightmares), head to Verbier in Switzerland for some of the best (and most extreme) skiing conditions and terrain in Europe! So get some of your more adventurous friends together, pack a car and go and see what keeps other adrenalin junkies coming back every year.
So why not go and visit one of these great destinations this winter? You could make the trip either with some friends, solo or with the family, just remember that if you are driving to your destination you will need to take your travel insurance details along with you to ensure that one unforeseen incident doesn't ruin your trip.
Source: Endsleigh
---
For more information on Endleigh's Winter Sports Insurance Click Here

---
Return to Press Releases from the insurance industry
See also
September 2010: Renters in the South west are the safest.
September 2010: New Endsleigh policy feature will help protect travellers
September 2010: Endsleigh house sharer insurance for students
Insurance Industry Press Releases 2008
Insurance Industry Press Releases 2001 - 2007
Media Coverage - jml Insurance
jml Insurance Independent Insurance Articles
jml villas.com / euro-rentavilla.com Media Coverage
jml Training and Consultancy Press Releases
jml Group Blogs sites — add your comments to the appropriate site:

Find us on twitter: jml Insurance - jmlvillas - jml training - insurance4carrental

Find us on facebook: jml Insurance - jml villas