Insurers already have it covered - Holiday Protection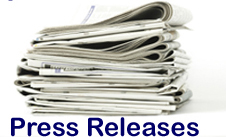 Tuesday 13th October 2009
ABTA's Chief Executive, Mark Tanzer, has recently announced plans to close the gap in consumer protection for travellers who are travelling unprotected against the financial collapse of their travel itinerary suppliers. ABTA have yet to disclose full details of their plans but it is expected to be linked with extending the current ATOL levy changed on package holidays.
The Civil Aviation Authority currently run the ATOL (Air Tour Operators Licence) scheme which places a protection levy on the holiday cost when a traveller either books through a tour operator or where a travel ticket is purchased with another component part of the trip through the same agent. It is estimated that this accounts for under half of bookings from the UK not picking up the huge volumes of flight only bookings or where travellers book directly with the airline. After the first year of operation the fund is running at a £46.5 million loss and the CAA have had to increase the levy from £1 to £2.50.
Michael Ward from ProtectMyHoliday.com commented "the new travel levy operated by the CAA is not even in its 2nd year and already it has increased the cost to passengers by 150% due to the fund running at a loss of £46.5 million. This makes MP'S Expenses a drop in the ocean and worst still they now wish to put proposals forward to cover other elements of the holiday such as airlines when a collapse of just one airline can be some 100 times larger than a tour operator for which they currently charge £2.50 per passenger. Not even £10 per person will cover such a fund especially when over 60 airlines collapsed in the last 12 months with many more expected in the next two years. It should be a legal requirement to inform travellers if they are protected or not and give them the option to protect themselves."
The proposed change in legislation is some time off, if at all possible given the past losses and huge potential exposures, so is there currently protection for the masses of travellers for whom bookings fall outside of the ATOL? The answer is YES, from a number of sources.
Quality travel insurance policies will have protection included as standard under sections such as Scheduled Airline Failure, End Supplier Failure insurance or other Financial Protection.
There are stand alone insurance policies such as ProtectMyHoliday.com which allow customers to get peace of mind at the touch of a button.
Some fortunate travellers will have booked with agents or ticket distributors who will re-book them in the event of an airline collapse even though their arrangements fall outside of the ATOL arrangements, however this is the exception rather than the rule.
The recent collapse of Sky Europe highlighted why the cover is needed as thousands booked direct with the airline and had no recourse when the company went into liquidation.
MORE INFORMATION
ProtectMyHoliday.com is a trading name of International Passenger Protection Limited (IPP) formed in 1990.
IPP is the largest and main supplier of Scheduled Airline Failure Insurance (SAFI) and cover for other parts of the holiday in the UK and world-wide operating in over 30 countries.
IPP operates as an underwriting agency on behalf of insurers and re-insurers who's combined net worth exceeds Euro 100 Billion
Mark Tanzer was speaking on Thursday 8th October at 'Tourism 2023 - towards a sustainable travel and tourism industry' in Barcelona.
Source: ProtectMyHoliday.com
---
Protect your holiday - Financial Failure Travel Insurance from as little as £5 per person
---
September 2010: easyJet becomes first Low Cost Carrier to protect passengers
December 2009: Globespan collapse highlights the need for travellers to check their Travel Insurance Protection
November 2009: Bankruptcies over the festive season predicted by ProtectMyHoliday
October 2009: Insurers already have it covered - Holiday Protection
September 2009: SKY Europe's failure warns passengers to check their travel insurance policy
---
Return to Press Releases from the insurance industry
See also
Insurance Industry Press Releases 2008
Insurance Industry Press Releases 2001 - 2007
Media Coverage - jml Insurance
jml Insurance Independent Insurance Articles
jml villas.com / euro-rentavilla.com Media Coverage
jml Training and Consultancy Press Releases
jml Group Blogs sites — add your comments to the appropriate site:

Find us on twitter: jml Insurance - jmlvillas - jml training - insurance4carrental

Find us on facebook: jml Insurance - jml villas