More insurance products available via jml Insurance websites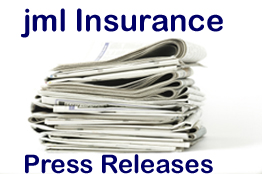 Released 28th September 2009
Summary details of this jml insurance Press Release: Two new companies are now advertising their insurance products on the jml insurance sites - Staysure and JS Insurance.
---
jml Insurance are pleased to announce that they have just been made introducer agents for two new companies in the last week.
Staysure is a company specialising in looking after the over 50's market and was founded by Ryan Howsam. They have two products on the jml insurance sites - Over 50's travel insurance and Over 50's Holiday Homes Property insurance.
Philip Suter on jml-insurance.co.uk said" Ryan contacted us over a year ago to see if we would be interested in acting as introducer agents and because of software problems on their affiliate programme to our site we did not load the products till September this year. We are very pleased to have added these now as they compliment the range of travel and holiday home products that are advertised on the jml insurance sites."
The second company to come on line in the past week is JS Insurance. JS Insurance is part of Jade Stanley Ltd and Jade Stanley Ltd was launched in September 1999. The travel insurance products available are Travel insurance for residents of EU countries, The Channels Islands and Isle of Man, Winter Sports, Gap Year, Backpacker and over 65's insurance.
The second product is Mobile phone insurance. Apparently 1.3 million phones are stolen every year, that is over 3000 per day and over 1200 are damaged by water per month as well. JS Insurance also covers Blackberry mobiles and iPhones.
Philip went on to say "We are delighted to be promoting these JS Insurance products from such an established company".
More information can be found at the jml insurance website http://www.jml-insurance.co.uk
Ends......
Company Information
jml Insurance.co.uk is part of jml Property Services, the trading name of Jeffrey Milner Ltd*. insurance4carrental is a trading name of jml Property Services. jml* is an UK based company that was established in 1979. jml insurance acts as an introducer for insurance companies selling property insurance including landlord and tenant rental products, pet insurance, wedding insurance, including HomeLet, Letsure, Endsleigh and Rentguard landlord and tenant rental products, pet insurance, , Questor and insurance4carhire car hire excess insurance via insurance4carrental.com site and travel insurance products. , travel insurance and non standard insurance products. They also operate jmlvillas.com an online marketing service for owners of holiday home property to advertise and are part of the jml Group that includes jml Training and Consultancy.
© jml Property Services September 2009
Back to jml Insurance.co.uk Press Releases
---
jml Group Blogs sites — add your comments to the appropriate site here:

Find us on twitter: jml Insurance - jmlvillas - jml training - insurance4carrental

Find us on facebook: jml Insurance - jml villas