Van Hire Daily Excess Insurance is now being introduced by insurance4carrental.com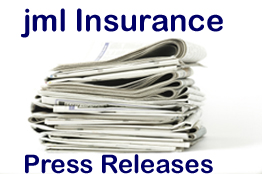 Released Friday 25th September 2009
Summary: There are now thousands of vans are rented in the UK every day and it is now possible to buy a competitively priced daily excess policy via the insurance4carrental.com introducer site.
---
insurance4carrental.com is now able to act as introducer for van hire daily excess insurance. The product "Loss damage waiver excess reimbursement insurance - Van Daily Policy" comes from the well known insurance4carhire group that is part of the Towergate Underwriting Group Ltd. It is underwritten by AIG UK Ltd
The policy is available only for vans rented within the UK and has been competitively priced at £7.99 per day for any one van agreement.
It will cover Excess payable on the damage and theft portions of the van rental up to £1000 in any one incident, covers the policy holder and all additional named drivers (maximum seven) and can be used at all van rental locations and with all licensed van rental companies.
Philip Suter of jml Property Service that runs the insurance4carrental.com site said" As introducer agents we have been working well with insurance4carhire.com for years now and know there is a large van rental market within the UK and as the Van Daily Policy is very good value are very pleased to be able to promote it on the site. Anyone wishing to purchase a policy only has to follow the link http://www.insurance4carrental.com/van_hire_excess.htmand you then link into the insurance provider".
For further information please visit www.insurance4carrental.com
Ends......
Company Information
jml Insurance.co.uk is part of jml Property Services, the trading name of Jeffrey Milner Ltd*. insurance4carrental is a trading name of jml Property Services. jml* is an UK based company that was established in 1979. jml insurance acts as an introducer for insurance companies selling property insurance including landlord and tenant rental products, pet insurance, wedding insurance, motor insurance, car hire excess insurance, travel insurance and non standard insurance products. They also operate jmlvillas.com an online marketing service for owners of holiday home property to advertise and are part of the jml Group that includes jml Training and Consultancy.
© jml Property Services September 2009
---
See also:
insurance4carrental.com website has a makeover as business is growing well - July 2009
insurance4carrental.com is now live - February 2009
---
Looking for car hire excess / van hire excess insurance? Click on logo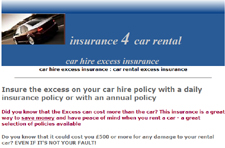 ---
Back to jml Insurance.co.uk Press Releases
---
jml Group Blogs sites — add your comments to the appropriate site here:

Find us on twitter: jml Insurance - jmlvillas - jml training - insurance4carrental

Find us on facebook:
jml Insurance
- jml villas