Students should look at their insurance needs now
Released Friday 21st August 2009
Summary: Students will soon be moving into universities and colleges and one major study project they should not ignore the insurance on their personal belongings, if they are taking a gap year take backpacker insurance.
---
The A level results have just come out in England and Wales and record number of students are scrambling for university courses following record successes. The staff at the UCCAS are trying to assist clearing as many students as quickly as possible so they have university place to go to in September.
Around the UK letting agents are receiving numerous enquiries from second and third year students searching for rental accommodation. Within a few weeks the college and university campuses will be filled with new and returning students.
Philip Suter of jml-insurance.co.uk said "At this time of year, naturally the prime concern for those going to university is to ensure that they have a place. They then have to sort out student loans, funding and accommodation. One area that is often ignored is their insurance."
These days the average student has a computer, ipod, CD player, TV, mobile phone, clothing plus a bicycle. They don't take into account that these items can easily be stolen and cost a lot to replace. This cost will be added to the financial debt they leave university with unless they fall upon the generosity of a parent.
Insurance companies like HomeLet, Endsleigh and Letsure offer very reasonably priced policies for student tenants and jml-insurance.co.uk acts as introducers to them. The average cost of a student burglary is £900? The most commonly stolen items are personal laptops / computers and other electrical goods.
Philip went on to say" For many students, it is the first time living away from home and it is really the responsibility of the parents to make sure that their son or daughter's possessions are properly insured whilst they are away at college or university. When my younger son was a student, I always arranged contents insurance for him as I know he would never have considered it himself."
Not all successful exam candidates are thinking of going on to higher education. A cartoon in one the newspapers on the 20th August sums up the situation. There is a long wall with the inscription "Multiple choice". There are two entrances, both with large queues outside; one says "UNI" the other "DOLE". A lone individual at the back is looking on at holding a paper that says" or maybe a Gap Year". A lot more students are thinking about taking a gap year before starting their further studies and some at the end of their course before they try to find a job because of the current economic situation.
Philip said"Once again it is most important that those travelling take out suitable backpacker insurance and we have set up a section on the jml-insurance.co.uk site for companies like Essential Travel, Endsleigh, Direct Travel and Simple Travel to be accessed from.
More information can be found at the jml insurance website www.jml-insurance.co.uk
Ends
Company Information

jml Insurance.co.uk is part of jml Property Services, the trading name of Jeffrey Milner Ltd. The company is an UK based company that was established in 1979. jml insurance acts as an introducer for insurance companies selling property insurance including HomeLet, Letsure and Rentguard landlord and tenant rental products, pet insurance, wedding insurance, motor insurance, insurance4carhire car hire excess insurance and travel insurance products. In addition they run jml-property-insurance.co.uk and insurance4carrental.com . The company also runs a holiday homes advertising website jmlvillas.com and offers Management training services from jml Training and Consultancy.
© jml Property Services August 2009
Time to think about University or College.. Don't forget Student insurance Article on jml insurance Blog
Don't forget to renew your Travel Insurance before you book a trip - jml insurance Blog
---
Gone to University? or starting a college or university course?
---
Looking for Insurance for Students? Click On logo
---
Looking for Car Insurance for Students? Click on logo

---
---
---
---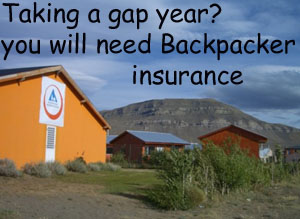 ---