Travellers seek Financial Protection cover for Legacy Airlines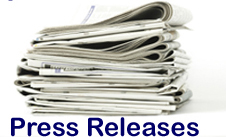 Tuesday 18th August 2009
ProtectMyHoliday.com, the consumer financial failure website for the travel market, announce a sharp increase in demand for protection against the failure of established 'Legacy' Carriers.
Taking a snapshot of their risk exposure on the 17th August 2009, British Airways came top with over 20% of the Total Sum Insured against the airline, second was Virgin Atlantic with 12% and third was Jet 2 with 11% of the total volume.
'Historically demand has been highest for budget airlines and lesser known carriers', stated Michael Ward, Sales and Marketing Manager at International Passenger Protection Limited (IPP), the leaders in providing financial insurance to the travel industry and parent company of ProtectMyHoliday.com.
'The figures do not suggest or indicate that an airline might be in trouble, plus important factors like volume of ticket sales need to be taken into account, however at the start of the year someone booking with a legacy or blue chip airline would be unlikely to have felt the need for protection whereas now the general public's perception is that any airline or travel supplier may fail' continued Ward.
'Certainly the well documented difficulties at BA and general poor performances in this sector has changed public thinking about financial protection, especially when combined with the massive struggle facing the CAA to get the ATOL into the black after massive losses last year', stated Ward.
ProtectMyHoliday.com allows travellers to financially protect themselves against the unbounded elements of their trip including (but not limited to) Airlines, Accommodation Suppliers, Car Hire Companies, Excursion Providers, Eurostar, Ferry Operators, Villa Owners, Theme Parks, and much more.
The top 10 airlines on risk by exposure size on protectmyholiday.com on 17/08/2009 were:
British Airways 21%
Virgin Atlantic 12%
Jet 2 11%
Monarch Airlines 6%
Continental Airlines 6%
Easyjet 5%
Thomas Cook Airlines 5%
Qantas Airways 4%
Cathay Pacific 4%
Air New Zealand 4%
(rest 22%)
IPP's advice is for consumers to ensure that their trip is protected through one of the following means:
Specialist cover
Dedicated insurance products such as protectmyholiday.com, where consumers can obtain specialist financial protection for as little as £5 per person
Retail travel insurance
Many quality retail travel insurance policies now have cover included as standard - double check the cover

Travel Agents
Some Travel Agents have arranged insurance for all of their flights so that they will re-book passengers in the event of a collapse.

ATOL
Applicable when a flight ticket is brought in conjunction with another component part of the holiday from the same holiday company. The holiday company being booked with must either hold an ATOL or be an agent of a company that does, in which case it must tell the customer when they book which ATOL they are protected by, and as soon as money is exchanged, issue an ATOL Receipt to the customer.
FURTHER INFORMATION
ProtectMyHoliday.com is the direct sell financial protection website of International Passenger Protection Limited (IPP)
IPP is the largest and main supplier of Scheduled Airline Failure Insurance (SAFI) in the world and cover for other parts of the holiday in the UK and world-wide operating in over 30 countries.
IPP operates as an underwriting agency on behalf of insurers and re-insurers whose combined net worth exceeds Euro 100 Billion
International Passenger Protection Limited (IPP) was formed in 1990 and also includes corporate cover, agency default insurance and tour operator regulation cover.
---
Please note, all details on any of the Insurance industry Press Releases displayed on this site are provided by insurance companies, organisations, Government departments and media and jml Property Services does not take any responsibilty for their content or accuracy.
---
Return to Press Releases from the insurance industry
See also
Insurance Industry Press Releases 2008
Insurance Industry Press Releases 2001 - 2007
Media Coverage - jml Insurance
jml Insurance Independent Insurance Articles
jml villas.com / euro-rentavilla.com Media Coverage
jml Training and Consultancy Press Releases
jml Group Blogs sites — add your comments to the appropriate site:

Find us on twitter: jml Insurance - jmlvillas - jml training

Find us on facebook: jml Insurance - jml villas