jml Insurance associate helps 36 property flood damage property owners in Birmingham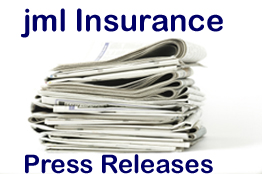 22nd May 2009
Summary: Neil Cook an insurance broker helped 36 property owners in Birmingham who have suffered severe flood damage
Flooded property insurance expert Neil Cook has helped the 36 property owners of a private housing estate near Birmingham which suffered substantial flood damage in the July 2007 Floods.
Although after a battle with the existing insurers they did get an alternate quotation of nearing £15,000 which was doubled from the previous year, in addition to which the flood excess was £10,000 which was not acceptable to the various mortgage lenders so in truth as well as the anguish faced by the home owners clearing up after the flood damage they were put in a situation whereby the premiums were a struggle and the Flood Excess made the properties Unmortgagable and unsellable.
Neil Cook saved the day by getting an in principle quotation within moments and this was accepted by the Directors of the Residents Association. The premium was in fact just over half with a sensible acceptable flood excess.. With a Guarantee that the cover will transfer to any new buyer is the only broker to offer this guarantee

Please do remember that if your residential or commercial property suffered flood damage, whilst the Government insisted the existing insurers should continue cover after a flood. No one has discussed the full terms to be offered, inevitably, yes cover is provided. But the premiums vastly increases with high flood excesses and they don't normally expect cover to pass to the buyer so in truth you will be left with a worthless property.
Neil Cook said " So do not fear it is still worth asking for an alternate quotation as the insurer who handled the flood claim owes you no loyalty do not be forced into paying a vast premium after a flood claim no matter how large the amount of the claim"

The same criteria also applies to properties that have suffered subsidence or have been underpinned. Neil Cook can be contacted via dedicated link with Kay International at the jml insurance website www.jml-insurance.co.uk
Ends....
Company Information
jml-insurance.co.uk is part of jml Property Services, the trading name of Jeffrey Milner Ltd. The company is an UK based company that was established in 1979. jml insurance acts as an introducer for insurance companies selling property insurance including landlord and tenant rental products, pet insurance, wedding insurance, motor insurance, car hire excess insurance, travel insurance and non standard insurance products. They also operate jmlvillas.com an online marketing service for owners of holiday home property to advertise and are part of the jml Group that includes jml Training and Consultancy.
© jml Property Services May 2009
---