Essential Travel.co.uk Protects Channel Island and Travel insurance to be required for Channel Islands visitors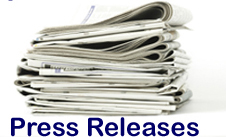 31st March 2009
Essential Travel.co.uk Protects Channel Island
From 1st April 2009, Brits travelling to the Channel Islands will no longer receive free medical treatment. This means holidaymakers must be covered by travel insurance to avoid expensive medical bills.
EssentialTravel.co.uk wants to assure all customers visiting the Islands from this date that they will be covered for medical costs by one of its standard insurance policies.
"We recognise the importance of providing comprehensive medical cover for anyone travelling to the Channel Islands from April", says Stuart Bensusan, Insurance Director at EssentialTravel.co.uk. "This is why, unlike many other insurers who are cashing in on the change in healthcare arrangements, our customers will be protected by our standard UK single trip cover, as before."
Other insurers have been criticised for increasing the price of cover for the Channel Islands, or by insisting travellers will only be covered by a European policy, as opposed to a cheaper UK policy. Holidaymakers can expect to pay up to double the price for insurance to the Channel Islands this year, through other insurers.
"At a time when the industry should be doing all it can to encourage people to travel, this change in cover implemented by some insurers, will only serve to frustrate and confuse travellers. "There's a danger that those tourists who have visited the Channel Islands previously on a UK policy, may unwittingly travel unprotected on the same policy as before, risking hefty medical bills.
"It's vital that anyone visiting the Channel Islands this year checks with their travel insurance provider to ensure they take out the correct type of policy" says Bensusan.
* EssentialTravel.co.uk offers UK single trip insurance from £2.26 per person or £4.51 for a family of four - policies include medical cover up to £10 million.
- ENDS -
About EssentialTravel.co.uk

EssentialTravel.co.uk is the UK's leading independently owned, online travel essentials company, offering competitively priced, fully comprehensive travel insurance, airport car parking, hotels and car hire. For further information and advice visit www.essentialtravel.co.uk

EssentialTravel.co.uk Limited 21 Ganton Street, London W1F 9BN is Authorised and Regulated by the Financial Services Authority No: 300175 Company Number: 4331342
---

Travelling outside the European Economic Area (EEA)
Channel Islands
The bilateral healthcare agreement between the UK and the Channel Islands will end on Tuesday,
31 March 2009.
Anyone travelling to the Islands, which include Guernsey, Jersey, Alderney, Sark and Herm, will now be required to pay for medical treatment should they become ill or injured.
Visitors from the UK are advised to arrange for adequate travel insurance in advance.
---
Residents of the Channel Islands visiting the UK will now also have to pay for medical treatment if they come to the UK and become ill.
---

March 20, 2009
Travel insurance to be required for Channel Islands visitors
by Richard Kilner
Starting on the 1st of April business visitors bound for the Channel Islands will be required to have adequate travel insurance.
The move has been made at the behest of the Department of Health in anticipation of an alteration to the way UK visitors to the Channel Islands receive healthcare.
At the end of March the present rule, which is that visitors can get a number of treatments free of charge, expires.
After this anyone visiting the islands, including Guernsey, Jersey, Alderney, Sark and Herm, will have to pay for medical treatment if they are ill or suffer an injury.
Because of this travel insurance will be required as the health arrangements change, and Channel Islanders visiting the UK will also be required to have proper insurance.
In 2007 more than 100,000 business trips were made to Jersey, with Guernsey attracting over 27,000 visitors.
The pound's sliding against both dollar and euro coupled with the recession means that more people than ever will be choosing to holiday in the UK (and the Channel Islands, with its identical currency and English language will similarly benefit).
According to website compareandsave.com, self-catering firm Hoseasons has asserted that the weak pound has encouraged Britons to take their holidays in the United Kingdom, rather than travelling overseas.
Source: Insurance Daily
---
SEE ALSO :
Consumers deceived by price comparison websites warns Essential Travel 70% of travel insurance policies deemed worthless - December 2010
Don't Get Caught In The Gap Year Trap - Essential Travel - September 2010
Essential Travel Receives Travolution Award - October 2009
Holidays End 1 In 10 Friendships - April 2009
Essential Travel.co.uk Protects Channel Island and Travel insurance to be required for Channel Island visitors March 2009
Drunk Skiers Pay The Price - January 2009
Tourists risk card theft - Travel News August 2008
Travel Insurance News - Online Reporting February 2007 - COVER PRICES WILL MAKE ESSENTIAL TRAVELS ANNUALS A BEST SELLER IN 2007
Travel Insurance News myfinances.co.uk March 2007 - Supermarket travel insurance not cheapest
---
Looking for Travel Insurance? Click on Logo
---
Please note, all details on any of the Insurance industry Press Releases displayed on this site are provided by insurance companies, organisations, Government departments and media and jml Property Services does not take any responsibility for their content or accuracy.
---
Return to Fact Files & Information Index
Return to Press Releases from the insurance industry