In 2009 only a few tenants are properly insured in the UK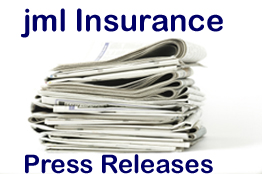 Released 5th February 2009
Summary: There is now a huge rental market in the UK, many people renting cannot get a mortgage or don't want to buy in case they lose their jobs, so they rent, unfortunately only a small percentage take out insurance.
---
With the growth of the UK's rental market, it is unfortunate that so many tenants are not insuring their possessions.
All tenants are at risk from theft and damage to their possessions, as well as their landlord's contents and something as simple as a spilt glass of wine could mean the loss of their deposit. From a spilt glass of wine to an iron mark on the carpet, accidents can happen whether you are renting or not. However if you happen to be living in rented property, a tenant might not realize that the landlord can take out the cost of repairs for these accidents from the deposit..
Although tenants are usually advised by the letting agents and get information from the Internet, they still don't realise that the landlord's insurance won't cover them if they accidentally damage the rental property and it certainly won't cover them if their own belongings are stolen.
Nationally in the UK that only ten per cent of tenants have appropriate insurance in place, meaning that ninety per cent don't have adequate insurance to cover their contents.
Tenants often neglect to buy contents insurance, many simply don't know that it's available or in some instances they assume that they're protected by their landlords insurance, which isn't the case.
A typical Tenant's contents insurance policy will offer cover for:
Accidental damage to their landlord's property - for example if the carpet is ruined with red wine or coffee. They won't be risking their deposit.
Audio and electrical equipment, credit cards, money, bikes and frozen food.
Items in the garden and outbuildings and even iPods, handbags when they are away from home.
Theft by forcible means, collision by aircraft, vehicles or animals.
Part of the problem why tenants don't take out insurance is because they think that because they are renting, they haven't got many possessions. Even if they rent in a furnished property, whereby the landlord's insurance will cover the landlord's furniture, they forget the other small items they have.
These often include a new TV, a laptop computer, games console, an ipod or cd player clothes, food in the freezer and that bicycle.
It is very easy to buy insurance and property insurance sites like www.jml-property-insurance.co.uk act as introducers for Tenant and Landlord rental specialists like HomeLet and Endsleigh. You can usually make arrangements on line and pay on a monthly or annual basis using credit, debit card or direct debit.
Ends....
Company Information
jml Insurance.co.uk is part of jml Property Services, the trading name of Jeffrey Milner Ltd. The company is an UK based company that was established over 30 years ago in 1979. jml insurance acts as an introducer for insurance companies selling property insurance including landlord and tenant rental products, pet insurance, wedding insurance, motor insurance, car hire excess insurance, travel insurance and non standard insurance products. They also operate jmlvillas.com an online marketing service for owners of holiday home property to advertise and are part of the jml Group that includes jml Training and Consultancy.
© jml Property Services February 2009
---
LOOKING FOR LANDLORDS & TENANTS INSURANCE? CLICK ON LOGO
---
Back to jml Insurance.co.uk Press Releases