Intasure UK Home insurance available on jml insurance website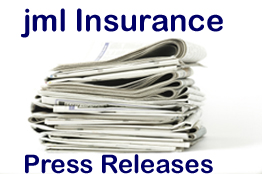 Released 2nd January 2009
Summary: With more and more holiday homeowners spending longer periods in the holiday homes Intasure has come up with a policy that does not restrict the UK home owner to 30 days maximum un-occupancy
---
For the past eighteen months jml Insurance.co.uk has been acting as introducer agent for Intasure a specialist holiday home insurance provider with policies written in English.
Intasure offers policies written in English for many European countries. The policies are designed around the needs of property owners abroad and second homes in the UK and combine locally tailored cover with the reassurance of English language documents and UK back-office service and support.
Intasure has now developed a policy for Holiday home owners main residences in the UK responding to the demand from their client base.
Philip Suter of jml insurance.co.uk said" With more and more holiday home owners now being retired, they want to take a longer vacation at their second home and with the new Intasure UK Home Insurance policy, unlike most resident policies, there are no restrictions in leaving their home unoccupied beyond the standard 30 days."
"This is very good for those clients who want to spend a couple of months in their Spanish or French holiday home without having to return to comply with their UK main residence insurance restrictions"
The policy is extremely comprehensive and the property owner can also rent out their main residence and this will be covered.
Philip Suter went on to say" If you are the owner of a holiday home in Spain, France, Portugal and many other European countries and having difficulty with the language, it is a lot easier to have the policy written in English. Insurance policies are often very confusing and if it is written in a language you are not fluent in can be somewhat worrying."
jml Insurance acts as an introducer agent to Andrew Copeland International as well as Intasure and these products will be of interest to owners of self catering holiday home properties who advertise on the jml Partner Site, http://www.jmlvillas.com/page/home.
Ends
Company Information
jml-insurance.co.uk is part of jml Property Services, the trading name of Jeffrey Milner Ltd. The company is an UK based company that was established in 1979. jml insurance acts as an introducer for insurance companies selling property insurance including landlord and tenant rental products, pet insurance, wedding insurance, motor insurance, car hire excess insurance, travel insurance and non standard insurance products. They also operate jmlvillas.com an online marketing service for owners of holiday home property to advertise and are part of the jml Group that includes jml Training and Consultancy.
© jml Property Services January 2009
---
Looking for Holiday Home Insurance? Click on Logo
---
This press release also appears at
Free Press Release.com - Website
HOMEMOVE
-
Website
---
Back to jml Insurance.co.uk Press Releases