Lifestyle Excess insurance now available via jml-insurance.co.uk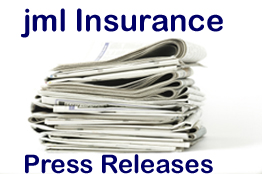 Released 18th December 2008
Summary: Lifestyle and Motor excess insurance policies are now available via jml-insurance. Home, Motor Health, Travel and Pet Insurance are covered by this product
---
Lifestyle excess insurance products are now available through a dedicated link on the jml-insurance website.
These products from insure4excess are for consumers in today's market who could claim on their insurance and end up paying the excess.
They are available for Home Insurance, Motor Insurance, Health Insurance, Travel Insurance and Pet Insurance.
It works in this way. A customer takes out the Silver £500 Excess policy that costs £75. The client has a £500 Excess on their main insurance policy. A claim is made to the amount of £1200. They are liable pay the first £500, and the Insurance Company pays the remaining balance of £700. Once the valid claim has been settled they will be reimbursed.
There are three levels of cover. Bronze that costs £49 will cover up to £250 excess, Silver costing £75 will cover up to £500 and Gold costing £99 will cover up to £750 of excess,
The products are under the insurance4carhire banner and the Motor excess policy has been around for the past couple of years or so. In fact jml-insurance,co.uk have been introducing this product on line when Philip Suter of jml-insurance.co.uk met up with Larry Ursich the founder of insurance4carhire at the London Motor Show and he was promoting it there. As one of insurance4carhire's long established agents, it seemed a natural progression to add it to the products available.
The products works along the lines that generally the higher an excess a consumer opts for the cheaper the premium will be, however if there is a claim then the customer lands up paying the excess. Like the other lifestyle product range there a three levels of cover. Bronze costing £39 covers up to £250, Silver costing £59 covers up to £500 and the Gold policy costs £79 and covers up to £750 of excess.
2009 is a time when consumers will be wanting to save money and by purchasing excess insurance they can do this if they are likely to be claiming on their insurance policy and having to pay the excess. More information at www.jml-insurance.co.uk
Ends
Company Information
jml-insurance.co.uk is part of jml Property Services, the trading name of Jeffrey Milner Ltd. The company is an UK based company that was established in 1979. jml insurance acts as an introducer for insurance companies selling property insurance including landlord and tenant rental products, pet insurance, wedding insurance, motor insurance, car hire excess insurance, travel insurance and non standard insurance products. They also operate jmlvillas.com an online marketing service for owners of holiday home property to advertise and are part of the jml Group that includes jml Training and Consultancy.
© jml Property Services December 2008
---
Looking for Lifestyle Excess Insurance or Motor Exccess Insurance? Click on a logo below
---
This press release also appears at
Free-Press-Release.com - Website
---
Back to jml Insurance.co.uk Press Releases