Concerns about insurance for ex-offenders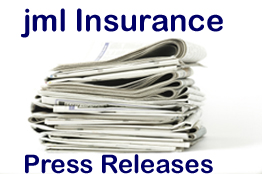 Released 1st December 2008
Summary: In Mid November UNLOCK The National Association of Reformed Offenders issued a press statement about the problems of ex-offenders obtaining insurance. jml Insurance have been acting as an introducer for Delite Insurance for several months and have concerns about restrictions insurance companies appear to impose.
---
Following the
UNLOCK release in November
Delite Insurance Agency listed several scenarios that they had been involved in for
ex offenders
and their families.
Philip Suter of jml Insurance said" I was very concerned when I looked at some of the situations illustrated. The fact that someone with a minor criminal conviction living at his / her parent's house could suddenly find that come the time the parent went to renew their insurance an insurance company could after many years might no longer want to cover them because of the family member".
Neil Cook of the Delite Insurance Agency has been involved with sourcing insurance for ex offenders and their families for a number of years and this also includes Northern Ireland.
Delite are members of BIBA - The British Insurance Brokers Association and are on the SELECT BIBA panel of referrals because of their specialist areas and particular expertise that they can offer consumers.
Neil Cook said" We are here to help those gain insurance cover through our contacts when many providers cannot help at premiums that can be far lower than you would expect"
He went on to say "We treat every client as a individual and can offer cover no matter what problems they have including those who live in Northern Ireland, this makes our service truly unique.
We have helped thousands of people with convictions get their lives back together not just by arranging cover after disclosure but also with positive support and advice. No longer do you have take cover after avoiding mentioning the convictions then praying nothing goes wrong."
jml Insurance.co.uk has been working with Delite Insurance for over 18 months said" It is most beneficial to visitors to the jml Insurance site to find non standard products like Ex offenders insurance and Northern Ireland Residents Insurance that not only covers ex-offenders but people living in Northern Ireland who are Landlords and Tenants, car and van owners or who want flood damage property and household insurance.
On the jml insurance.co.uk site the customer searching for insurance accesses main providers site like Delite Insurance, HomeLet, Endsleigh, Intasure and Insurance4carhire and goes straight into the particular insurance company advertising own site. This means that as introducers jml Insurance do not have any dealings whatsoever with any customers and that all dealings are solely with the insurance company that the customer has purchased insurance from.
Ends
Company Information
jml Insurance.co.uk is part of jml Property Services, the trading name of Jeffrey Milner Ltd. The company is an UK based company that was established in 1979. jml insurance acts as an introducer for insurance companies selling property insurance including landlord and tenant rental products, pet insurance like Animal Friends Insurance, wedding insurance, motor insurance, car hire excess insurance, travel insurance and non standard insurance products. They also operate jmlvillas.com an online marketing service for owners of holiday home property to advertise and are part of the jml Group that includes jml Training and Consultancy.
© jml Property Services December 2008
This release is also at:
Free Press Release - Main website
---
---
and
June 2008: Ex-offenders charity speaks out over industry policy of exclusion The aggregator market has been criticised for failing to make it clear to ex-offenders that they must declare convictions.The criticism followed the launch of a campaign by charity Unlock - the National Association of Reformed Offenders - to remove the blanket exclusion by most insurers for people with convictions, and to introduce risk assessments to create more suitable policies for ex-offenders - Click Here for news report
and
NEWHOPE - Insurance information for those with a Criminal Conviction or families of those with criminal convictions More Information here
---
Return to Ex Offenders Insurance Articles and Information