Tourists risk card theft - Travel News August 2008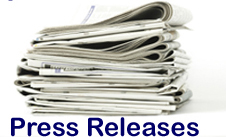 22 August 2008
British holidaymakers are often complacent with their debit and credit cards when abroad, a card fraud expert has claimed.
Research by CPP revealed that over a third of all card offences committed against UK citizens now occur in foreign destinations, so holidaymakers need to be increasingly aware of the dangers when using a card abroad.
Kerry D''Souza, card fraud expert from CPP, said: "Card fraud hasn''t necessarily stopped; it''s just moved into countries overseas where they don''t necessarily have a chip and PIN system in place."
Ms D''Souza argues that while it is important to relax while on holiday, tourists need to be vigilant when using their card in a destination that does not have chip and PIN.
"People can still sometimes be a bit complacent about how they use their cards and what they do with their cards," she added.
The 44-55 age group is the most "vigilant" when it comes to protecting themselves from the crime, according to CPP
More Information About CPP
CPP helps people cope with the complexities of modern life - They provide their customers with support and protection for what's really important to them, including their plastic cards, mobile phones and identities. Where these are lost, damaged or stolen they know that their customers need help to put things right. And that's precisely what they do. They deliver immediate repair or restoration through cost effective and straight forward assistance that enables our customers to continue with life - without a worry.
More Information About Essential Travel
Essential Travel is a specialist travel insurance company. They have been established for 6 years and now insure over 350,000 people per year traveling to hundreds of worldwide destinations.
Source Essential Travel / CPP
See also:
Essential Travel Receives Travolution Award - October 2009
Essential Travel.co.uk Protects Channel Island and Travel insurance to be required for Channel Island visitors - March 2009
---
Looking for Credit Card Protection Insurance? Click on logo
---
Looking for Travel Insurance? Click on Logo
---
Please note, all details on any of the Insurance industry Press Releases displayed on this site are provided by insurance companies, organisations, Government departments and media and jml Property Services does not take any responsibilty for their content or accuracy.
---
Return to Fact Files & Information Index