jml Insurance are very pleased that HomeLet and Letsure are now under the Barbon Insurance Group umbrella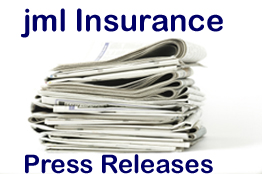 Released 17th August 2008
Summary: Landlord and Tenant insurance providers like HomeLet and Letsure are now pat of the new Barbon Insurance Group Ltd. One of their agents jml property Services is very pleased to hear that the re-branding is complete.
---
Following on from the announcement that Erinaceous Insurance Services Limited (EIS) has completed its rebranding exercise and that as from the 8th August will operate as Barbon Insurance Group Limited. The Landlord and Tenant insurance products HomeLet and Letsure now are part of the Barbon Group
Philip Suter who runs jml Insurance.co.uk said that jml Property Services has been working with Letsure and HomeLet since 2002.
Philip went onto say "We have introduced thousands of Landlords and Tenants over the past six years from dedicated web links from our insurance sites to these insurance providers and it is really great news they are part of this new group."
HomeLet has over the years introduced new products for the growing UK rental market and these included "Portable" tenants insurance policies - if a tenant moved from Brighton to Birmingham they could take the same insurance with them, subject of course to confirming the move with HomeLet. As the rental market grew and more buy-to-let Landlords acquired more investment property they introduced Landlords Portfolio Insurance, whereby a Landlord can get discounted insurance premiums if they own a number of properties.
In October this year the EU Energy Performance Certificates (EPC) will have to be issued to new domestic rental property tenants. Although in a rental property they will last for ten years, they can be difficult to arrange and both HomeLet and Letsure are setting up a scheme for letting agents to have these carried out. If a Landlord does not have an EPC with his/her property for a new tenant they could receive a £200 fine.
There is talk of recession in the UK and Philip Suter said "It is most important if you are renting a property or letting one out that you keep your rental insurance in place. People are starting to economise now, but to cut out the rental property insurance is false economy. "
More information can be found at the jml insurance website www.jml-insurance.co.uk
Ends
---
Company Information
jml Insurance.co.uk is part of jml Property Services, the trading name of Jeffrey Milner Ltd. The company is an UK based company that was established in 1979. jml insurance acts as an introducer for insurance companies selling property insurance including landlord and tenant rental products, pet insurance, wedding insurance, motor insurance, car hire excess insurance, travel insurance and non standard insurance products. Originally for rental property insurance in 2002 with products like HomeLet and Letsure, other specialist products like car rental excess insurance from insurance4carhire.com were soon added. Today there is a very large selection of products including specialist providers for ex-offenders, overseas property insurance, business maternity cover etc. They also operate jmlvillas.com an online marketing service for owners of holiday home property to advertise and are part of the jml Group that includes jml Training and Consultancy. Philip Suter has been involved in the letting business in the south of England for over 30 years.
© jml Property Services August 2008
---
Looking for Landlord and Tenant Rental Insurance?
Click on logo
---
Back to jml Insurance.co.uk Press Releases
---
This release is also at:
Free Press Release - Main website