Insurance in Northern Ireland – jml Insurance launch a specialist category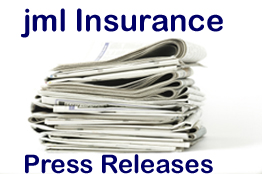 Released 7th August 2008
Summary: Northern Ireland has been a market that many insurance companies were not interested in but an insurance broker Kent can now arrange ex offenders insurance & household insurance & jml Insurance has set up a Northern Ireland classification on their website
---
Ex Offenders and household insurance in Northern Ireland including political offences and other complex household risks can now be found in a specialist category on the jml insurance .co.uk website.
Whilst Northern Ireland has always been a complex area to get insurance cover even long after peace has come to the region, insurance companies are now "starting to put a toe in water!"
Unlike the rest of the UK who have a huge market for household insurance Northern Ireland have only a few players with very little competitiveness in costs
jml Insurance.co.uk work with Delite Insurance Agency who have an exclusive agreement with their Lloyds of London underwriter to offer household insurance for Northern Ireland.
Most importantly is that as well as cover for normal day to day policyholders we will as always offer very favourable terms for those with complex requirements, such as less than usual houses (but not thatch) poor claims history, but also something that effects over 20% of the population.
Regarding Criminal Convictions, Neil Cook of Delite said "We treat every client as a individual and can offer cover no matter what problems they have This makes our service truly unique.
We have helped thousands of people with convictions get their lives back together not just by arranging cover after disclosure but also with positive support and advice. No longer do you have take cover after avoiding mentioning the convictions then praying nothing goes wrong."
Neil Cook has worked closely with BIBA (The British Insurance Brokers' Association) both as a member and committee member for a good number of years dealing with numerous consumer enquiries and Delite Insurance have become award winning specialists in placing the "Less usual " household risks which the normal markets, Direct Insurers and Banks could not place. They also began working with several lenders, associations and charities.
Philip Suter who runs jml Insurance.co.uk has been working with Delite Insurance for over 18 months said" It is most beneficial to visitors to the jml Insurance site to find non standard products like Landlord and Tenant insurance, car hire excess insurance and now household insurance cover and Ex offenders for Northern Ireland.
There is a serious demand as 20% of the population have a criminal conviction and at least another 10% do not truly fit within normal criteria"
Jml insurance.co.uk has been acting as an introducer to HomeLet Landlord and Tenant rental insurance for many years. HomeLet cover rental properties in Northern Ireland
More information can be found at the jml insurance website www.jml-insurance.co.uk
Ends....
---
Company Information
jml Insurance.co.uk is part of jml Property Services, the trading name of Jeffrey Milner Ltd. The company is an UK based company that was established in 1979. jml insurance acts as an introducer for insurance companies selling property insurance including landlord and tenant rental products, pet insurance, wedding insurance, motor insurance, car hire excess insurance, travel insurance and non standard insurance products. They also operate jmlvillas.com an online marketing service for owners of holiday home property to advertise and are part of the jml Group that includes jml Training and Consultancy
© jml Property Services August 2008
From February 2009 Neil Cook is working for Ember JD Insurance Brokers
---
---
Back to jml Insurance.co.uk Press Releases