Cartell.ie welcomes new open approach from insurance industry but vows to continue lobbying for a safer system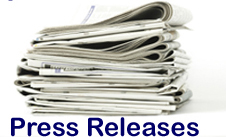 11 April 2008
Cartell®, the only independent car history checking company , today welcomed the Irish Insurance Federation's (IIF) decision to share information on a car's history with the government. It is believed that a report written by Cartell.ie in November 2007 and forwarded to the Road Safety Authority, Garda Siochana and Revenue Commissions promoted a major review of how cars are insured, reinsured, what information is passed to owners and buyers and most importantly how written off cars make their way back onto Irish roads.
According to Jeff Aherne, Director of Cartell.ie, "We carried out a study of 5,430 total loss write off vehicles (vehicles which have been damaged and are un-repairable) which were provided to us by a leading insurer. These vehicles were supposed to be scrapped and registered as such on the National Vehicle and Drivers File (NVDF). However 1351 of these vehicles did not make the NVDF. Also 125 vehicles had been re-taxed or had a change of owner since the write off date. Of these nearly 100 had passed an NCT.
The situation was examined in detail on RTE's Primetime programme (Thursday, 10th April 2008) and Michael Kemp of the IIF confirmed that from now on insurance companies would share car history information with each other and more importantly the government. This will help reduce the practice of cars being re-insured when they should not be on the road. Furthermore, owners will now have a more accurate picture of the car's history, which up until now was not available.
Aherne commented further, "For even one car to make its way back on the road, and be reinsured when the insurance company in question is aware that the car has at best a questionable background and at worst is a write off, is unforgiveable. I am a pilot and if I crash my plane, rebuild it, then I am not going to take it up into the air and fly it over a housing estate. I simply don't know how it will react if something happens to it and I'm not willing to take that chance."
We at Cartell.ie are calling on the Government to ensure that the Revenue Commissioners transfer all write-off data to the NVDF - past and present - and furthermore put in place the necessary safeguards which include a new category of write off system and uploading the necessary information onto the Vehicle Registration Certificate.
Aherne concludes, " We welcome this small step towards improving the situation but will constantly lobby whoever we have to until Ireland has the necessary safeguards in place to ensure we can be as safe on the roads as possible."
Company Background
Cartell is totally independent and wholly owned Irish company which was set up by Jeff and Nicola Aherne in 2006. Car history checking is Cartell's core business which has no distractions or conflicts of interest. It is a tool to help Irish consumers purchase safer vehicles secure in the knowledge that it has been independently checked out.
Source: Cartell
More information at Cartell website
SEE ALSO:
---
Looking for car Insurance? Click on Logo
---
Please note, all details on any of the Insurance industry Press Releases displayed on this site are provided by insurance companies, organisations, Government departments and media and jml Property Services does not take any responsibilty for their content or accuracy.
---
See also:
---
Return to Fact Files & Information Index