Insurance rates at 25-year low but reform benefits fully absorbed - Irish Insurance Federation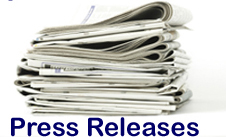 23rd May 2008
Dangers of Over-Regulation Highlighted
Brendan Murphy has been elected President of the Irish Insurance Federation (IIF) for 2008/09 at the IIF's AGM today (23/5/08).
Speaking at the Annual Lunch of the IIF held after the AGM, Mr. Murphy highlighted the dramatic fall in motor and commercial insurance rates, with motor insurance rates down 50% in 4 years in real terms. The IIF's Annual Report, published today, points out that car insurance is now effectively cheaper than at any time in the past 25 years.
However, margins in the industry have been pared to the bone and claims inflation remains high, with Irish injury damages still among the highest in Europe.
Mr. Murphy emphasised that the benefits of recent reforms had now all been absorbed. He said:
"the one-off effect of revaluing claims reserves as a result of the insurance reform programme has well and truly flushed through the system at this stage, and all of the benefits have been fully transmitted through the significant reductions in the cost of motor and commercial liability insurance which we have seen over the past 3-4 years."

In supporting a continuation of the flexible, common-sense approach adopted by the Financial Regulator to date, Mr. Murphy called on the Department of Finance's Advisory Forum on Financial Legislation to develop the concept of Regulatory Impact Analysis so as to make sure that regulatory requirements were necessary and appropriate:
"The process provides a one-off opportunity to assess the value of existing regulatory provisions, and to do away with those that are not justified by prudential or consumer protection imperatives. It gives us a chance to put rules in place that are logical, consistent, proportionate and cost-effective."
Guest speaker at the IIF Annual Lunch was EU Commissioner Charlie McCreevy, whose address covered the EU's proposals for reform of the solvency/capital requirements for insurance companies ("Solvency II"), possible amendment of the Insurance Mediation Directive (IMD), and the importance of the coming referendum on the Lisbon Treaty.
Commenting on calls for amendment of the Mediation Directive, Commissioner McCreevy also placed emphasis on a measured approach and on the need to avoid over-regulation, saying:
"In reviewing this we will pursue our Better Regulation agenda. It is important that it is respected before any further regulatory action is taken. This will mean adequate prior consultation and an impact assessment of any proposed changes."
Commissioner McCreevy also called on Member States, including Ireland, to review the way in which they transposed the IMD "to see if some of the 'gold-plating' that they have inserted is not adding to the burdens of market operators - burdens which might be lightened by the application of a more light-touch approach."
Notes about this press release
IIF's AGM and Annual Lunch were held (Friday 23rd May) in the Conrad Hotel, Dublin. The Guest of Honour was EU Commissioner Charlie McCreevy.
Brendan Murphy was elected President of the IIF for the forthcoming year, in succession to Michael Leahy (Standard Life). Mr. Murphy is Chief Executive of Allianz Ireland.
The Irish Insurance Federation (IIF) is the representative body for insurance companies in Ireland representing 64 member companies, which collectively:
write over 95% of Irish insurance business (over €17 billion in premiums);
are responsible for the investment of over €90 billion in life policyholder assets and non-life claims reserves; and employ over 14,000 people.
New President of the IIF Brendan Murphy - Biographical Information:
Mr. Murphy is 52 years old and originally from Co. Wexford. He is married with four children. A chartered accountant, he is a Commerce graduate of UCD.
He has worked in the insurance industry for over 20 years, initially with Insurance Corporation, and then with Icarom plc. Since 1999 he has worked with the Allianz Group in Ireland as Director of Operations and Chief Operating Officer, becoming Chief Executive in 2002.
Source Irish Insurance Federation
See also:
Irish Insurance Federation (IIF)
IIF Highlights Impact of Downturn on Insurance Sector - Ireland - May 2009
40 % Increase in Fraud Cases in first week of Anti-Fraud Campaign Irish Insurance Federation Press Release - October 2008
---
---
Please note, all details on any of the Insurance industry Press Releases displayed on this site are provided by insurance companies, organisations, Government departments and media and jml Property Services does not take any responsibilty for their content or accuracy.
---
Return to Fact Files & Information Index
Return to Press Releases from the insurance industry