Hibernian Insurance - Ireland announces reorganisation to increase efficiencies, reduce costs and support growth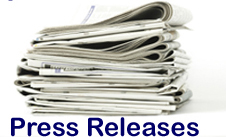 23rd June 2008
Hibernian, part of Aviva, and Ireland's largest insurer, has announced today that it will reorganise its business to increase operational efficiencies, reduce costs and support its continued growth. This announcement follows a comprehensive business review, which examined all aspects of the Company's operations.
Over the next three years, Hibernian will gradually move part of its service and support functions to Aviva's well-established global services centre in Bangalore, India. Scheduled to begin during early 2009, the transition will initially impact up to 80 positions across Hibernian's three centres in Dublin, Cork and Galway. Over the full three-year period, up to an additional 500 positions are likely to move to Bangalore.
Dublin will remain Hibernian's corporate headquarters with overall responsibility for group strategy and operations. This will include the establishment of a customer experience function, focussed on the delivery of high quality service across the entire Hibernian Group. Galway will be the main customer contact and call centre for general insurance while Cork will specialise in technical underwriting and claims. The overall number of employees in Cork and Galway is not expected to change materially.
Hibernian expects to implement this change programme in a phased manner by minimising external recruitment activities, and through re-training, redeployment, normal staff turnover and other voluntary methods. The recent launch of Hibernian Health will also provide some new career opportunities for employees. Hibernian is committed to engaging with its employees and their union, UNITE, to minimise impact, provide support and discuss a voluntary redundancy programme, if appropriate.
Group Chief Executive, Stuart Purdy said, "In common with all businesses in today's economic environment, it is imperative that Hibernian operates even more efficiently to provide best value and service to customers. As a consequence, we are reorganising our operations and have embarked on a major change programme. This will take three years to complete and will underpin our long standing position as Ireland's leading multi-line insurance company. We regret the impact of this announcement on our employees and are committed to managing this change carefully, working closely with our employees and their representatives."
"We have ambitious growth plans for our three businesses - general insurance, healthcare, and life and pensions. We believe that our investment in innovative new products and our ongoing commitment to excellent service for existing and new customers will continue to see us grow our business. We remain fully committed to our operations in Dublin, Cork and Galway."
Customers can continue to contact Hibernian through their brokers or directly through Hibernian's nationwide branch network, its customer contact and call centres in Dublin and Galway or by using the Company's Internet site (www.hibernian.ie). On completion of the change programme, Hibernian expects to continue employing approximately 1,600 people in Ireland.
About Hibernian
Hibernian is one of Ireland's largest financial organisations with activities spanning general insurance, risk management, pensions, investments, life assurance, health care and personal financial services. The Group occupies the number one position in the General Insurance market and a top three position in Life & Pensions and Health Insurance. Hibernian currently employs approximately 2,200 people in Ireland.
About Aviva Global Services
Established in 2004, Aviva Global Services (AGS) in India currently supports Aviva's businesses in the UK and Canada. All 6,400 employees are graduates and proficient in English. AGS has won several awards for the quality of its customer service.
History of Hibernian
Hibernian was formed in Dublin in 1908, initially operating as a property insurer and extending its business in 1920 to offer all classes of general insurance.
In 1964 Hibernian merged with Commercial Union, with Commercial Union selling its majority shareholding in 1979.
In 1985 Hibernian entered the life insurance market by taking a 50% stake in Life Association of Ireland. The company also listed on the Dublin Stock Exchange.
In 1999 CGU acquired the Hibernian Group and combined the two brands in Ireland under the Hibernian name. The following year, 2000, saw the merger of Norwich Union and CGU to create CGNU plc (renamed Aviva plc in 2002).
In 2006 Hibernian and Allied Irish Banks plc ("AIB") established a joint venture merging Hibernian Life and Pensions and AIB's Ark Life.
Today Hibernian is the leading multi-line insurance company in the Irish market. Hibernian holds the number one position in the general insurance market and a top three position in the life and pensions market. Hibernian employs around 2,200 staff and is headquartered in Dublin. It has recently announced its intention to enter the health insurance market with the acquisition, subject to regulatory approval, of the majority shareholding in VIVAS Health.
Source: Hibernian - Aviva Press Release
See Also:
July 2008: Research survey says - UK: Holidaymakers scrimping on travel insurance
June 2008: UK: Residential property owners need to be vigilant, with cannabis farming on the increase, warns Norwich Union
June 2008: Norwich Union Insurance (Aviva) announces update on major operational transformation
May 2008: Norwich Union urges employers to give young people a safe start
April 2008: Aviva drops Norwich Union brand
---
Please note, all details on any of the Insurance industry Press Releases displayed on this site are provided by insurance companies, organisations, Government departments and media and jml Property Services does not take any responsibilty for their content or accuracy.
---
---
Return to Fact Files & Information Index