Simple Landlord and Simple Travel Insurance now available via jml Insurance in the UK
---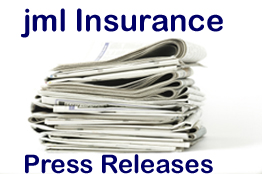 Released 29th May 2008
Summary: The UK now has numerous rental properties and along with people taking holidays, recent research revealed that people are not taking out insurance. jml Insurance.co.uk have been appointed as an introducer for Simple Landlord Insurance and Simple Travel Insurance products in the UK.
---
jml Insurance are pleased to announce that they have just been made introducer agents for Simple Landlord Insurance and Simple Travel Insurance products in the UK
With a very buoyant Buy to Let market in the UK it makes sense to offer an excellent selection of products. jml Insurance.co.uk have been offering Homelet and Letsure rental insurance since 2002 and they also offer Endsleigh and Rentshield Direct products. They have now included Simple Landlord Insurance and for the growing travel market Simple Travel Insurance.
Although everyone is now looking twice at the household budget with higher mortgage and fuel costs, the predictions for the rest of 2008 are that people will still be taking their holidays. Taking that into account is vitally important that everyone going on holidays, be it a weekend in Brighton or two weeks in Benidorm should have travel insurance.
In February this year The Nationwide Building Society published a survey that revealed that many people are going on holiday without taking out adequate travel insurance. One in three (35%) of those questioned do not always take out travel insurance when they go on holiday, so would not be fully covered in the event of any cancellation, medical emergency or theft of personal belongings. At the time of the release of the survey, a Nationwide Spokesperson said" It is astounding that people are prepared to take such a gamble when travelling abroad. You never know what's around the corner and for that reason it is vital that you have adequate travel insurance in place."
In May 2008 Sainsburys Bank revealed a survey that One in 10 UK adults has no home contents insurance. That is some 4.7 million UK adults. The Sainsbury's Finance research revealed that the main reason for not having home contents cover was people thinking it was not necessary, with 35% of people without it giving this response. 14% of people said they could not afford it.
Philip Suter of jml insurance.co.uk said" it seems totally amazing that people can go on holidays without taking out travel insurance. What happens if your video or digital camera are stolen or you have to cancel the holiday at the last moment because a relative is taken ill? The chances are that you will be greatly out of pocket and these types of incidents can happen to anyone"
Philip went on to say that "he has heard that some landlords have not been insuring their contents in rental property believing the tenant's insurance will cover them. It is not till there is a claim for a burst pipe that they find out that the buildings insurance will cover the cost of repairs, but not the replacement curtains and carpets and as these belong to the landlord not the tenant, no compensation will be paid by an insurance company"
"It essential to always make sure you take out adequate insurance" he went ont say.
The Simple Landlord Insurance and Simple Travel Insurance policies are underwritten by AXA Insurance UK plc, part of the world leading AXA group.
Simple is a trading name of TPS (Insurance Admin Services) Limited. TPS (Insurance Admin Services) Limited is authorised and regulated by the (FSA) Financial Services Authority.
More information can be found at the jml insurance website www.jml-insurance.co.uk
Company Information
jml Insurance.co.uk is part of jml Property Services, the trading name of Jeffrey Milner Ltd. The company is an UK based company that was established in 1979. jml insurance acts as an introducer for insurance companies selling property insurance including landlord and tenant rental products, pet insurance, wedding insurance, motor insurance, car hire excess insurance and travel insurance. The company also runs a holiday homes advertising website jmlvillas.com and offers Management training services from jml Training and Consultancy
© jml Property Services May 2008
---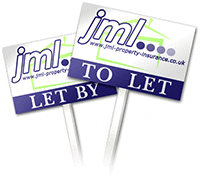 ---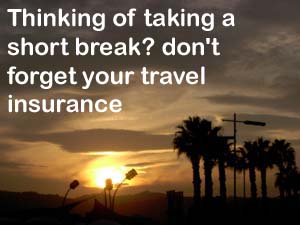 ---
Back to jml Insurance.co.uk Press Releases