Rentshield Direct Insurance now available via jml Insurance in the UK
Released 18th April 2008
Summary: The UK now has numerous rental properties and jml Insurance who act as introducer to a couple of major rental insurance providers have just been appointed an agent to sell Rentshield Direct rental insurance
---
jml Insurance are pleased to announce that they have just been made introducer agents for Rentshield Direct Landlord and Tenant insurance products in the UK
With a very buoyant Buy to Let market in the UK it makes sense to offer an excellent selection of products. jml Insurance.co.uk have been offering Letsure rental insurance since 2002 and EIS the owners of Letsure have recently transferred their online insurance to another of their companies HomeLet that jml has been introducing since latter part of 2002.
Philip Suter of jml insurance.co.uk said" it makes sense to have a good choice of products for Landlords and Tenants and with Letsure no longer being available the introduction of Rentshield Direct is there for a Landlord or Tenant to choose from along with HomeLet and Endsleigh."
The landlords household and tenants contents policies are underwritten by IGI Insurance Co Ltd and the rental income by DAS Legal Expenses Insurance Company.
A Rentshield Direct spokesperson explained that their policies are very competitive with those being offered by HomeLet and Endsleigh. A test case was carried out on line for comparison quotes for a rental property in Bourne End, Buckinghamshire. It was based on £150k rebuild value and £30k contents cover with standard construction. The research** showed that Rentshield was cheaper than both Endsleigh and HomeLet for Landlords insurance and for Tenant Contents insurance HomeLet was the most expensive of the three with Rentshield Direct being more expensive thanEndsleigh.
Landlords can take out cover for building and contents, Legal Protection and rent guarantee. Tenants can take out cover for their personal contents and accidental loss or damage to the Landlord's building and contents for which they are legally responsible for as a tenant.
Rentshield Direct also offers a Tenants referencing service for letting agents in the UK
(**Research was carried out on the 9th April 2008 and it should be noted that differences in premium quoted can occur from property to property in different areas).
More information can be found at the jml insurance website www.jml-insurance.co.uk
Company Information
jml Insurance.co.uk is part of jml Property Services, the trading name of Jeffrey Milner Ltd. The company is an UK based company that was established in 1979. jml insurance acts as an introducer for insurance companies selling property insurance including landlord and tenant rental products, pet insurance, wedding insurance, motor insurance, car hire excess insurance & travel insurance. They also operate jmlvillas.com an online marketing service for owners of holiday home property to advertise.
© jml Property Services April 2008
August 2009: Rentshield is consistently striving to exceed customer expectations jml Insurance Blog
---
LOOKING FOR LANDLORD AND TENANT INSURANCE ? CLICK ON LOGO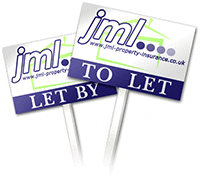 ---
Back to jml Insurance.co.uk Press Releases
Return to Fact Files & Information Index