jml Insurance can now introduce Buy-to-Let insurance for Landlords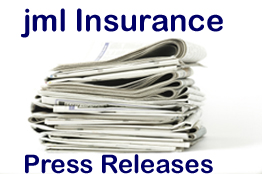 Released 11th April 2008
Summary: As there are now numerous buy to let properties in the UK, it is vitally important to have the investment property suitable insured. jml Insurance has just added a dedicated buy to let section to it's insurance website for Landlords
---
The concept of "Buy to Let" was introduced by ARLA (The Association of Residential Letting Agents) in 1996. Today the concept is used not only in the UK but in many other parts of Europe. With the growth of Buy to Let in the UK it made sense for jml insurance.co.uk to offer these products on a separate section on the jml insurance web site
Research carried out found that a lot of people who had bought or were thinking of buying an investment property under buy to let were not necessarily searching for landlords insurance.
Philip Suter of jml Insurance said " Although some mortgage lenders are not offering so many products, the buy to let sector is still very busy and investors purchasing properties. They must take out insurance and a dedicated introduction site www.landlords-buy-to-let-insurance.co.uk has been set up to take landlords to the newly created buy-to-let section on the jml-insurance.co.uk site"
Philip went onto say" There are now dedicated buy-to-let magazines and the weekend editions of the UK's newspapers are full of articles. We have added some tips for would be investors."
"Some investors think that a town centre apartment without parking might be suitable and the friendly selling agent says that there will no problem in letting it. The owner then discovers that although the tenant might take a bus or walk to work, they still have a car for going off at weekends or to collect their food shopping. Other investors have looked at bungalows with very long gardens. They don't realise in this day and age the majority of tenants have no time for gardening with their work and social lifestyles and the landlord will end up having to provide a gardening service that will cut into the rental profit said Philip."
jml Insurance has been introducing buy-to-let investors to mortgages from The Money Centre for a number of years. The introduction of the new buy to let insurance service should tie in well.
More information can be found at the jml insurance website www.jml-insurance.co.uk
Company Information
jml Insurance.co.uk is part of jml Property Services, the trading name of Jeffrey Milner Ltd. The company is an UK based company that was established in 1979. jml insurance acts as an introducer for insurance companies selling property insurance including landlord and tenant rental products, pet insurance, wedding insurance, motor insurance, car hire excess insurance & travel insurance. They also operate jmlvillas.com an online marketing service for owners of holiday home property to advertise.
© jml Property Services April 2008
---
LOOKING FOR BUY-TO-LET INSURANCE ? CLICK ON LOGO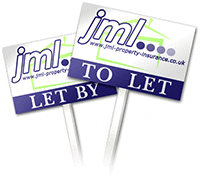 ---
Looking for a Landlords Mortgage ? Click on The Money Centre logo below and get an immediate quote on line.

---
Back to jml Insurance.co.uk Press Releases
Return to Fact Files & Information Index