Zurich Insurance claims that UK Tenants are gambling with their possessions according to survey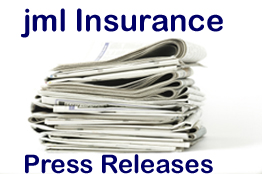 Released 26th March 2008
Summary: Zurich Insurance have recently carried out a survey on tenants and found that tenants are gambling on the fact that they need not take out insurance on their personal possessions. This is quite a gamble as many tenants could have a least £10,000 of personal belongings
---
According to Zurich Insurance UK tenants are gambling nearly £8 billion of personal possessions by not protecting themselves against crime or bad weather.
The survey published in February 2008 reported that almost a million private tenants representing 37 per cent of those surveyed confessed that they have no home contents insurance even though the fact that a third said they estimate their personal possessions to be worth more than £10,000 in value
"With more and more people now renting property this is exceptionally worrying says" Philip Suter of jml Insurance.com. Apart from running jml insurance.com, he is still very much involved in the letting business as he has been for nearly thirty years.
According to the Zurich survey tenants will often not bother to pay for insurance on their rental property and instead use money for holidays, clothes, socialising or debt repayments. Some tenants believe that their Landlord's insurance will cover their personal possessions and Philip said this does not happen.
Philip went on to say, "tenants are really leaving themselves exposed like this. Companies like HomeLet and Endsleigh offer very good insurance packages for tenants and premiums can be even being paid monthly. What happens if a rental property is broken into and the computer stolen? - The landlord's insurance won't cover this and so the tenant has to buy another."
The Zurich survey reported that nearly a quarter of those questioned said it would take over two years to replace the stolen items and some thought they would never be able to replace them.
Tenants do need to realise that they must take out insurance on their own possessions when they rent. Some of the policies like those operated by HomeLet are actually portable, so if a tenant moves the policy can be transferred to the new address.
Students who are renting are just as vulnerable, Endsleigh and HomeLet both offer policies for students and a student of 2008 will normally own a computer, ipod, hi-fi system, mobile phone, pedal cycle, dvds, television, dvd player and a fair collection of clothing. When you look at the replacement costs it soon adds up and this is something that a student or a parent should look at in great detail according to Philip Suter.
More information can be found at the jml insurance website http://www.jml-insurance.co.uk
Company Information
jml Insurance.co.uk is part of jml Property Services, the trading name of Jeffrey Milner Ltd. The company is an UK based company that was established in 1979. jml insurance acts as an introducer for insurance companies selling property insurance including HomeLet and Endsleigh landlord and tenant rental products, pet insurance, wedding insurance, motor insurance, motor bike insurance, car hire excess insurance from insurance4carhire.com and travel insurance
© jml Property Services March 2008
---
LOOKING FOR TENANTS INSURANCE ? CLICK ON LOGO
---
Back to jml Insurance.co.uk Press Releases