Make sure that you take out Pet Insurance when you get a new pet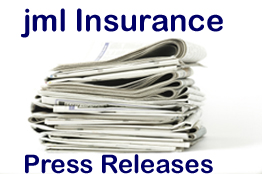 Released 1st March 2008
Summary: Many people will get a pet and completely forget the take out insurance cover as Philip Suter of jml Insurance did. It has been a very costly experience and the costs are going to mount up over the next few years
---
This is the advice from Philip Suter of jml Insurance who has paid the high price of not insuring his dog.
In September 2005 he and his wife adopted a rescue dog. The dog had been inoculated to date, was chipped with an identity chip and was a healthy young animal about 16 months old.
They had her spayed and even obtained a "pet passport" for her, (these veterinary costs would not have been covered by insurance) however in the summer of 2006 she started behaving strangely and then had difficulty eating because her gums were bleeding. The dog was diagnosed as having Immune Thrombocytopenic Purpura .
Fortunately the dog is able to maintain a good quality of life and is on steroids for the rest of her life. She has to have regular blood tests and can suddenly become very ill quickly and on the last occasion this happened a 24 hour stay at the vets when she was on a drip cost over £240. To date the treatment for the dog has cost over £2,500!
Philip said that "they decided to still take out pet insurance late in 2006 as although no insurance company would cover her for the ongoing medical condition she could have an accident or another medical complaint that would be covered". They are paying £15 a month with a pet insurance provider and of course had the dog been insured from she first moved into her new home, it would have saved a lot of money.
It really makes financial sense to insure your pet and a lot of people forget to do this and the animal is involved in an accident or develops ill health and as stated on the jml Insurance website "There is no National Health for Animals"
Company Information
jml Insurance.co.uk is part of jml Property Services, the trading name of Jeffrey Milner Ltd. The company is an UK based company that was established in 1979. jml insurance acts as an introducer for insurance companies selling pet insurance, wedding insurance, motor insurance, car hire excess insurance, property insurance including landlord and tenant rental products and travel insurance
© jml Property Services March 2008
---