RTÉ Television programme highlights Ireland's top earners in 2007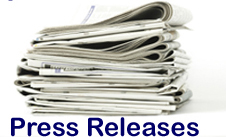 RTÉ1 Television in Ireland showed a programme hosted by Craig Doyle on Thursday 27th December 2007 with the top 50 men and women in the country who had made the greatest financial gains in the year.
The majority of individuals were involved in the property business. Names like Sir Tony O'Reilly, Dr Michael Smurfit, Michael O'Leary and Denis O'Brien were amongst those who had increased their wealth.
Seán Quinn came in at number one and his insurance company (Quinn Direct) had snapped up the health insurer BUPA Ireland. The transaction value was €150 million, however they secured a "cut" in the BUPA price after the Government closed a loophole that would have enabled Quinn Direct to avoid making risk equalisation payments to VHI (the original Irish health provider) for three years.
© 2007 jml Insurance Services
See also : RTÉ Television programme highlights Ireland's top earners in 2007
---
Return to Fact Files & Information Index
or see
Full index of Press Releases from the insurance industry